How to Write an Email Seeking a Job
by Dan Zisko ; Updated June 13, 2017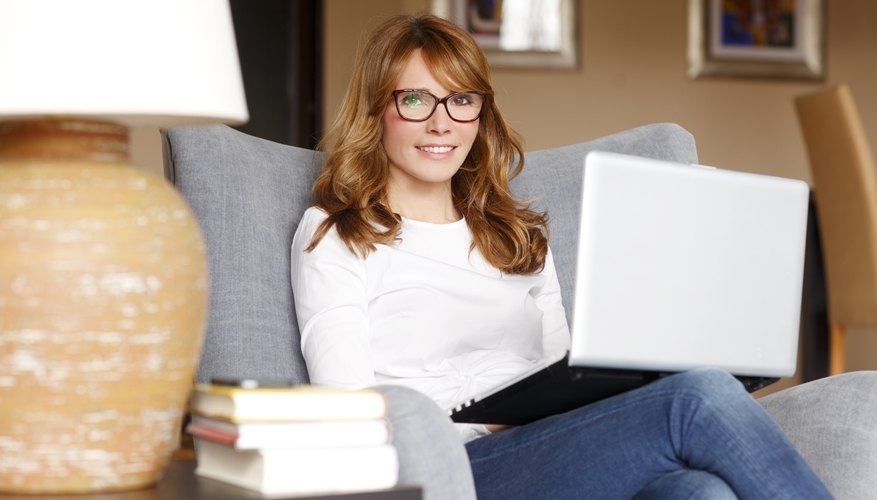 In years past, job hunters had to mail or fax their cover letters and resumes to potential employers. In the modern age, that practice seems like a thing of the past. As long as you have access to an e-mail account, you can send hiring managers all the information you need from the comfort of your home computer. However, one of the most important parts of this process is still the cover letter, except now it can be sent in an e-mail message.
Step 1
Research the company to obtain the e-mail address and name of either the human resources manager or the hiring manager. By sending your letter to the correct person, you already place yourself at an advantage over people who send it to a generic human resources e-mail box.
Step 2
Access your professional e-mail account. If you are searching for a job, you should have an e-mail account which sounds like it could come from a company. For example, your account should be something like bob.smith@gmail.com or bsmith@msn.com. Leave your nicknames, like "happyguy165," for your personal e-mails.
Step 3
Fill in the subject line of the e-mail. The subject line should include the job position you are applying for. Don't spend too long on a subject line, but make sure the recipient knows what the e-mail is for. A good example is: "Candidate for Director of Marketing with XYC firm."
For a blind cover letter when there is no specific job opening available, use a subject with the company name and the department where you are looking to work, such as "Looking to help XYZ firm in your marketing department." Make sure you have researched the company enough to know the department name and have a basic idea about how the company is set up.
Step 4
Address the e-mail to the hiring manager. People like to see their name and it shows you did your homework.
Step 5
Write your first paragraph. It needs to be dynamic, catch your reader's attention, and inform the person reading what the letter will entail. Keep it brief and to the point, but don't go too cold with it. State a general reason why you would be perfect for the position.
Step 6
Type your second paragraph. The second paragraph should go deeper into your qualifications and employment history. Only discuss the actual parts of your career that are pertinent to the job at had.
Step 7
Explore the benefits the company will get by hiring you. This can be a further exploration of your qualifications or things that your working habits can bring to the table.
Step 8
Add one sentence about setting up an appointment time as soon as possible. List all available ways the hiring manger can contact you.
Step 9
Remember to sign your letter by typing your name and phone number under the body of the e-mail. Attach your resume as a document to the e-mail. Hit the "send" button of your e-mail program.
Tips
The body of the e-mail using this method becomes your cover letter and you attach your resume to the actual e-mail. However, if you would like to give the hiring manager a copy of your cover letter, one that has been created in a word processing document without the e-mail address at the top, attach a copy of your cover letter to the e-mail message. The cover letter can simply be the e-mail you just wrote and has been copied into a word processing document.

Always CC yourself so you can make sure it was sent out. By doing this, you will receive a copy of the e-mail and you can also save the message for future reference.
Warnings
Spell check the cover letter several times to avoid errors. Also, read it out loud once or twice to ensure it makes sense and flows correctly. Check and double check your grammar.
Photo Credits
Szepy/iStock/Getty Images
Cite this Article
Choose Citation Style
Zisko, Dan. "How to Write an Email Seeking a Job." Pocket Sense, https://pocketsense.com/199288-how-to-write-an-email-seeking-a-job.html. 13 June 2017.
Zisko, Dan. (2017, June 13). How to Write an Email Seeking a Job. Pocket Sense. Retrieved from https://pocketsense.com/199288-how-to-write-an-email-seeking-a-job.html
Zisko, Dan. "How to Write an Email Seeking a Job" last modified June 13, 2017. https://pocketsense.com/199288-how-to-write-an-email-seeking-a-job.html
Note: Depending on which text editor you're pasting into, you might have to add the italics to the site name.