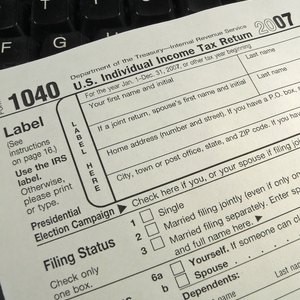 Form 1099-INT shows a person's interest earned during the year. Anyone making at least $10.00 of interest income during the year, HSBC will provide them with Form 1099-INT. HSBC will mail a person their Form 1099-INT on the first on the year each year if they are not using personal online banking. People using HSBC's online banking will have access to Form 1099-INT. Form 1099-INT is also sent to the IRS, so it is important to report this income on your tax return.
Log-on to your HSBC account.
Sign up for eStatements by selecting "eStatements" from the menu and registering for the program.
Go to the "eStatements" menu after the first of the year. In the "eStatements" menu, Form 1099-INT is available to print. "eStatements" require a PDF reader to print Form 1099-INT.
References
Writer Bio
Carter McBride started writing in 2007 with CMBA's IP section. He has written for Bureau of National Affairs, Inc and various websites. He received a CALI Award for The Actual Impact of MasterCard's Initial Public Offering in 2008. McBride is an attorney with a Juris Doctor from Case Western Reserve University and a Master of Science in accounting from the University of Connecticut.