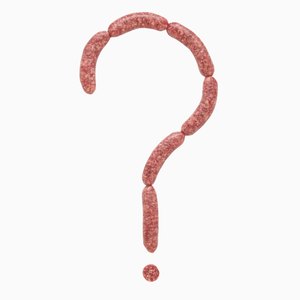 •••
Jupiterimages/Comstock/Getty Images
Deciding to renovate your existing home or buy a new house requires objectivity, research skills and creativity. While there's no short answer, there are plenty of considerations to review and question. Your financial reality, market demands, existing quality of life and temperament are all factors to survey before deciding if it's wiser to find a new dream home or add to your current abode.
Convenience
Ask yourself how entrenched you and your family are in your current neighborhood and community. Will there be new school districts to contend with, new neighbors, a longer commute or new child care providers to find? While these factors may have little to do with the financials, they may affect your quality of life significantly. The cost of moving versus the cost of living in or away from the home during renovations is also something to consider.
Experience
Before you consider whether renovating your existing home is an option, take inventory of your current skill-set and propensity to manage and deal with contractors and renovation costs. Major home renovations bring stress, unexpected complications and budget overruns. Depending on the age of your current home, you may also have to jump through additional hoops to meet newer building code requirements.
Funds
Purchasing a new home could actually cost less monthly than renovating your home depending on its age, the amount of equity you hold and the types of renovations you're considering. If you intend on financing renovation costs, use a mortgage calculator to determine just how much your existing mortgage and a renovation loan or home equity loan or line of credit would cost versus a new home mortgage.
Over Renovating
While renovating may seem like a good idea, location is everything. Even if you stay in your home, depending on your neighborhood, you can't count on the improvements increasing the home's value enough to cover the costs down the road. Additionally, you don't want your home to be the most expensive on your block. According to "Remodeling Magazine," the most profitable renovations include kitchen remodels and room additions, but no renovation will produce a 100 percent return.
Market
Even if you renovate your older home, in a future buyer's eyes, it's still an older home. If there's a good bit of market activity in your neighborhood and you're ready to trade up, this could be the opportunity to sell the home as-is, or with a few energy saving improvements like window replacements or home insulation.
Decision
The purpose of home renovations is primarily to increase your home's enjoyment. While you may be able to recoup some or most of the costs during the home's sale, there are no guarantees. Markets and buyers come in cycles. So, if you can sell or rent out your existing home, it may be wiser to buy a new one. You'll likely reduce your cost of ownership and enjoy more modern features without the renovation experience.
References
Writer Bio
Monica Dillon has more than 10 years experience in real estate sales, marketing, investing and appraising. She specializes in energy efficiency building practices and renewable energy. Dillon has been syndicated by the National Newspaper Publisher's Association. Her work has also appeared in the "Journal Of Progressive Human Services."