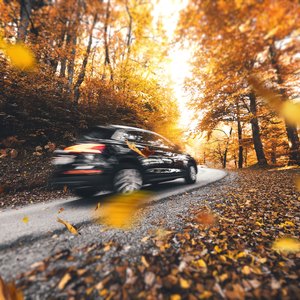 •••
borchee/iStock/GettyImages
Car insurance, by definition, protects your car against damage or loss. But one of the most important roles your insurance policy plays is in covering damage you cause to other people's property. The term "third-party car insurance" refers to the coverage that kicks in if you cause damage to another person, their vehicle or other property not owned by you.
Why Have Car Insurance?
One reason to have car insurance is that in most states, it's required by law. If you don't connect with an insurer to set up the minimum required coverage under the law, you could face fines and even revocation of your driver's license. Repeat offenses could result in jail time, depending on the laws where you live.
But the biggest reason for car insurance is to protect your assets. Sure, you'll recover the cost of your car and any property damage to your own assets if you have full insurance coverage. But not having liability insurance could put you at risk of a financially devastating lawsuit if you cause bodily harm to another person or damage someone else's property.
Who Needs Car Insurance?
To put it simply, if you drive a car, you probably need auto insurance. If you don't own a car of your own, it still applies if you regularly borrow someone else's. If you live in an area with access to car-sharing services, you need insurance coverage in order to drive one of those cars temporarily.
However, things aren't always that straightforward. If you have easy access to public transportation and use that instead of your own car, it may not be necessary to deal with an insurance company. If you rent a car, though, the insurance coverage provided by the car rental company may not be sufficient. In that case, your own insurance policy that covers you during the period you'll be driving could be a better option.
Types of Car Insurance
To truly understand the meaning of third-party insurance, it can help to look at the various types of car insurance. Your policy may include more than one of these options.
​Bodily injury liability:​ With this type of insurance, you're covered for injuries you cause to a second party with your car.
​Property damage liability:​ This coverage pays for any damage you cause to other people's property with your vehicle. This includes cars, homes, mailboxes and other assets.
​Collision:​ This type of coverage gives your own vehicle protection if you hit someone else.
​Comprehensive:​ If your vehicle is stolen or damaged by something that's not a collision with another vehicle, comprehensive insurance kicks in.
​Medical payments/personal injury protection:​ This type of coverage, which may appear as PIP in your policy documents, covers injuries you or passengers in your vehicle suffer in a car accident.
​Uninsured/underinsured motorist​: If you're in a collision with an uninsured motorist or a hit-and-run driver, this type of coverage is crucial.
In many states where coverage is mandatory, liability is all you're required to carry. But that type of insurance covers other vehicles and injuries, not your own. To protect your vehicle, your passengers and yourself in the event of an incident, you need comprehensive and collision insurance on your policy.
Getting Third-Party Insurance
You can get third-party insurance with any car insurance provider. Simply refer to it as liability insurance. If you want to add coverage for medical bills or vehicle damage for yourself, you need to add those policies, as well.
At one time, having an insurance agent issue you a policy was the standard procedure, but today you can also secure a policy online, either by going directly to a provider or using a service that scours multiple policies and gets you the best price. Whatever method you choose, it's always a good idea to shop around to make sure you're getting the best coverage for your money.
Cost of Third-Party Insurance
The cost of insurance coverage varies based on your location, the assets being insured and the risk you pose as a policyholder. You can save money by opting only for third-party liability insurance, which is sometimes referred to as "minimum coverage." This can be as inexpensive as ​$30​ a month.
Once you start adding options like personal injury protection and collision coverage, though, those monthly premiums will increase. The average overall monthly expenditure on auto insurance in the U.S. was ​$83​ in 2017. But this includes states where it costs much more than others.
The Risks of Minimum Coverage
If you never have an insurance claim, third-party car insurance will be fine. But you have car insurance to protect you against the worst-case scenario. If you're at fault in an accident and only the other party is covered by your insurance, consider all you'll lose.
That extra monthly insurance premium could be worth it if you have a serious accident where your car is totaled or you suffer serious injuries. Yes, you could put that extra premium money aside in savings, but will you have enough to replace your destroyed car or pay ​hundreds of thousands​ in medical bills? Assess your medical insurance coverage and personal savings and determine whether you can cover that risk if the time ever comes.
Reducing Your Insurance Bill
There are some things that can help you get a more comprehensive auto insurance policy without breaking the bank.
Here are a few things that can reduce your premiums:
​Safe driving:​ Many insurers give a discount for not having a car accident within a certain time frame. One of the best things you can do is keep your driving record clean. Some insurers even let you use a tracker that monitors your driving and issues discounts based on your responsible choices behind the wheel.
​High deductibles:​ If you have enough money in savings, you can cut costs by bumping up your deductibles. You'll often find that covering the cost of expenses, like your property damage liability, out of pocket will help keep your premiums from increasing due to recent claims.
​Buying the right car:​ Your vehicle value plays a direct role in how much your auto insurance costs. A car with lower value costs less to insure and less to buy, so it's a win all around.
​Bulk policies:​ You can get "bundling discounts" for moving all your insurance policies to the same insurance company. That includes homeowners, renters, business liability insurance and car insurance policies for everyone in your household.
​Taking a course:​ Defensive driving courses can help save you money on premiums. Before you take one, make sure your insurance offers such a discount and verify that the course you're considering qualifies.
​Special savings:​ When you have a car insurance policy, you may find that you get discounts for things like good grades for the students in your household. If you belong to an organization or have an employer, check to see if you get discounts on policies as a perk. Seniors get discounts on insurance in some cases, as well.
​Other discounts:​ Look for other savings opportunities and check the FAQs. You might be able to save by reducing the mileage you drive each day or installing anti-theft features in your car. If you already have these benefits, make sure you've checked for any discounts your provider offers.
Third-party car insurance can be a good idea in the right circumstances. It keeps you legal and protects your bottom line. But it's best to assess the risk you're taking by not covering yourself, your passengers and your own vehicle with more comprehensive coverage.