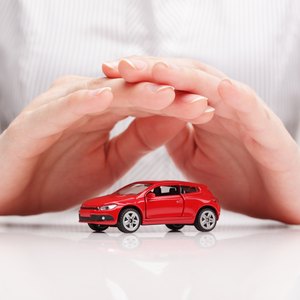 •••
SychuginaElena/iStock/GettyImages
If you're purchasing a used car, you may have the option to add an extended warranty, or a used car warranty, onto your vehicle purchase. You might also consider a used car warranty if the original manufacturer's warranty has run out on a vehicle you purchased when it was new or when you exercised the lease buyout option on your leased vehicle.
What is a used car warranty? Should you invest in one? And where can you purchase one if your dealership doesn't offer it as part of your used vehicle purchase? Can you save money by purchasing an extended warranty from a third party?
What Does Your Car's Factory Warranty Cover?
When you purchase or lease a new or certified pre-owned vehicle, it most likely includes a manufacturer's warranty. Most manufacturer's warranties range from three years or ​36,000 miles​ up to five years or ​60,000 miles​ for bumper-to-bumper warranty coverage which covers nearly anything that can go wrong with a newer car, as long as the damage isn't related to an accident or lack of maintenance.
Powertrain coverage typically ranges from five years or ​60,000 miles​ up to Hyundai's best-in-class ​10-year, 100,000-mile​ warranty. The powertrain warranty covers the engine, transmission, axle, driveshaft, seals, gaskets and other crucial mechanical parts that keep your vehicle running.
These warranties typically cover parts and systems that break down due to manufacturer defects or flaws in factory-installed parts.
Where Can You Get a Used Car Warranty?
Warranty companies provide used car extended warranties for older, late-model used vehicles that may not have a factory warranty anymore. If you purchase a used car either from a private party or a dealership, it most likely doesn't come with a warranty. Unless it is a certified, pre-owned vehicle from a certified car dealer, it is probably sold "as is." The seller must disclose any issues with the vehicle that they know about. But problems may crop up later and the dealership or private seller has no obligation to pay to repair these issues.
If you're purchasing your car from a dealership, the dealership may be able to sell you an extended car warranty and roll it into your loan amount. But you may be able to get a better deal on an extended car warranty by shopping through a third-party warranty company.
Also, if you are purchasing a used car from a dealer that is not certified to sell those models of cars, you won't be able to buy your warranty from them. For instance, if you'd like an extended warranty on a Toyota you just purchased but you bought it from a Nissan dealership, you'll need to purchase your warranty from a third-party company.
Why You Might Need a Used Car Warranty
A warranty can provide peace of mind that if your car faces unexpected, expensive repairs, you won't have to pay as much – or anything – out of pocket. Edmunds describes a used car warranty as a type of insurance policy on your vehicle. Much like you pay for health insurance to cover pricey medical bills in the future or auto insurance to pay for damage to your vehicle caused by an accident, your car warranty covers certain repairs to your vehicle.
For some, this coverage makes sense – especially if you can find an affordable plan with added benefits such as roadside assistance or towing. But, remember, you're taking a gamble. If you never need to use your warranty coverage, you could be wasting money every month.
Some people prefer to set money aside in a savings account to cover emergency car repairs. Top-tier credit cards often provide towing and roadside assistance for free. Additionally, it might be more cost-effective to set aside money for car repairs and pay for a service such as AAA, which also offers towing and roadside assistance, to provide the peace of mind you need when you travel.
What Does Your Used Car Warranty Cover?
If you decide you want to invest in a used car warranty, be sure to read the fine print from a few different warranty providers before signing up for coverage. Unlike a powertrain warranty or bumper-to-bumper coverage you purchase from the manufacturer, third-party warranty providers may not cover everything you expect. Coverage can vary widely from policy to policy.
What should most used car warranties cover? If you're purchasing powertrain coverage, your warranty should cover:
Engine
Electrical components
Fuel pump/fuel system
Transmission
Drive Axle
Engine cooling system
Some companies provide tiers of warranty coverage, where higher tiers provide additional coverage, often including:
Air conditioning
Key fob replacement
Brakes (not from normal wear-and-tear)
Suspension system
Steering
Transfer case
Gaskets
Additionally, bumper-to-bumper coverage might add parts such as:
Sensors
Power windows, seats and doors
Anything else that may go wrong on the car, from bumper to bumper
To find out specifically what's covered, read the lists of inclusions and exclusions included in the paperwork before you sign up for any coverage.
Most warranties do not cover routine maintenance. You would have to purchase a pre-paid service contract if you want things such as oil changes and inspections without having to pay at the time the service is provided.
What Else Is in the Fine Print of Your Used Car Warranty?
A used car warranty may have additional stipulations such as using only specific repair shops approved by the warranty company. If you have a mechanic you like working with, make sure you can bring the vehicle into your preferred repair facility.
Some warranty companies want you to lay out the money for repair costs and then submit paperwork for reimbursement. If you don't have the cash on hand or a credit card to cover repair costs, that may not be the best warranty for you.
Some warranties may have repair limits, meaning you can only make a certain number of claims over a given period of time. Some may also have deductibles, meaning the repair cost must exceed a certain price before the warranty company will pay for the rest of it. Deductibles are typically lower than car insurance deductibles, usually ranging from ​$50​ to ​$100​ – if they have a deductible at all.
How Much Should You Expect to Pay for an Extended Car Warranty?
Extended car warranties vary in price, but most cost less than the manufacturer's extended warranties. The price of your coverage depends on the age and mileage on your vehicle, the type of vehicle and what coverage levels you choose.
Some vehicle warranties may cost more because the parts are more expensive. You'll pay more for coverage on an older car or a high-mileage vehicle, because it's more likely to need repairs while it's under warranty.
What to Look for When You Choose a Warranty Company
In addition to how long your warranty coverage lasts and the price of the coverage, you'll want to look at the additional features and benefits it offers. Some common value-added perks include:
Roadside assistance
Towing
Identity theft protection
Tire replacement
Key fob replacements
Trip interruption insurance
These benefits may drive up the cost of your warranty coverage, though. Be sure they are something you really need before purchasing a warranty that appears to have "all the bells-and-whistles" when you may just need coverage for expensive repairs.
Whatever you decide, shop around to find the best coverage at the best price if you decide you want the peace of mind a used car warranty can provide.
References
Writer Bio
Dawn Allcot is a full-time freelance writer, content strategist, and founder of GeekTravelGuide.net, a travel, technology, and entertainment website. A seasoned finance writer, her work has appeared on Forbes, Bankrate, Lending Tree, Solvable, Moneycrashers, and many other personal finance sites, including the award-winning Chase News & Stories portal. With more than 20 years editorial experience, Dawn seeks to take complex concepts and simplify them for today's busy readers. Whether she is writing about taxes or technology, her goal is always to educate, inform, and entertain.