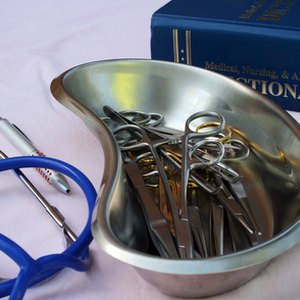 •••
Medical instruments image by Keith Frith from Fotolia.com
A job loss or change could leave an individual without needed health care coverage. Enrolling in COBRA allows a person to maintain coverage for a period of time after employment ends.
Identification
COBRA stands for Consolidated Omnibus Budget Reconciliation Act. It was passed by Congress in 1985 as a means for individuals to continue health insurance coverage for a period of time after losing group coverage due to termination of employment.
Features
COBRA allows the insured and family to maintain coverage for up to 18 months (36 months for certain events, such as the death of the employee) after losing group coverage. The insured must pay the entire cost of the premium. The insured generally has 60 days from the termination date to decide whether to enroll in COBRA.
Time Frame
The employer has 14 days after termination to send the employee a COBRA packet. A company representative should also explain the health care options to the employee during any exit interview.