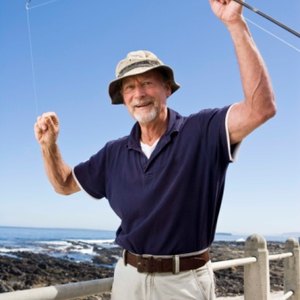 •••
Jupiterimages/BananaStock/Getty Images
No more shoveling sidewalks or slipping on icy patches for you, once it comes time to retire. If you dream of year-round warmth, sunny skies and sandy beaches, you may fear the price tag of retiring in such areas. However, economical retirement in a warm area is within reach whether you want to be on the East Coast, the West, the South or even abroad.
St. Augustine, Florida
St. Augustine, Florida, boasts the sandy beaches and warm weather of Florida's more popular retirement town, Sarasota, but at a far slimmer price tag. According to Smart Money, a two-bedroom home in St. Augustine costs about $76,000 -- that's $46,000 less than a similar home in Sarasota. The town has excellent shopping and restaurants on St. George Street, and is steeped in history as evidenced by the Spanish Quarter and a 17th-century fort. St. Augustine is also just 45 minutes from the Mayo Clinic in Jacksonville.
Pima County, Arizona
Pima County, Arizona, gets sunshine 85 percent of the year, according to the website Home Facts, and if that's not enough to lure you to the area, the home prices will. According to "Forbes" writer Lauren Sherman, most of the county surrounds Tucson, which was hit hard by the subprime mortgage crisis, causing the prices of homes in the area to fall. Zillow.com, a home values website, lists average home prices in Pima at $145,100 as of January 2011. In addition, Pima County is home to the Coronado National Forest and Star Pass bike trails, which are ideal for retirees who want to stay active.
Austin, Texas
The live music capital of the world has just been named one of CNN Money's top 25 places to retire. The Austin Convention and Visitors' Bureau says the city averages over 300 sunny days each year, with a daily mean temperature of 85 degrees Fahrenheit. In addition to the temperate weather, Austin is the home of a wide variety of cultural attractions, including the Long Center for Performing Arts and the University of Texas at Austin, which offers a lifelong education program. Although not quite as inexpensive as some other parts of Texas, with a median home price of $196,600, according to CNN Money, the quality of life and access to culture, education and sports make it a value.
Granada, Nicaragua
With its extensive beaches, volcanoes, lakes and forest-dwelling parrots, Nicaragua is a place of natural beauty where the American dollar goes far. The AARP recognizes Nicaragua as one of the best places to retire abroad because of the bargains on housing and the idyllic beach life. In particular, the AARP recommends the city of Granada, which possesses an old world charm with a laid-back vibe. Large, restored colonial homes range from $100,000 to $200,000 as of September 2010, according to AARP writer Barry Golson. In his article, Golson writes that an individual may live comfortably on $18,000 per year in Nicaragua.
References
Writer Bio
Joy Uyeno has been writing about travel, food, fashion, culture and finance since 2005. For three years she wrote a column for the "Honolulu Star-Bulletin" aimed at young and first-time travelers. Her writing has appeared in several local and national publications, including the 2008 anthology "Honolulu Stories." She holds a Master of Arts in writing and publishing from Emerson College.