W9 vs. W2
by Leigh Thompson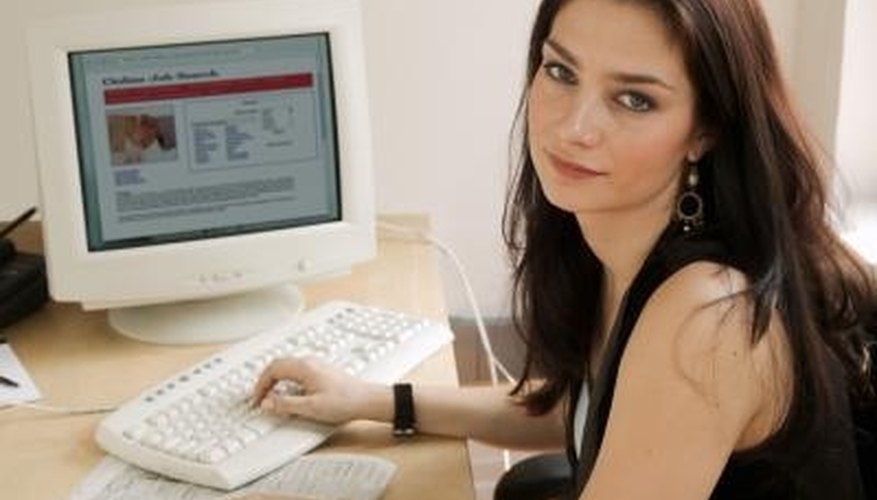 All businesses must file specific paperwork with Uncle Sam each year. The federal government requires each business to report income paid out to employees and independent contractors. In the springtime, the Internal Revenue Service cross-checks this information with the individual's tax reporting to verify all income is accurate and reported. The IRS uses various forms including the W-9 Request for Taxpayer Identification Number and the W-2 Wage and Tax Statement.
Employees
Employees fill out Form W-4 Employee's Withholding Allowance Certificate upon employment. The W-4 tells your employer how much money to withhold from your paycheck to send to the IRS and your state government for taxes. At the beginning of the year, your employer sends out a W-2 Wage and Tax Statement, which states your total income for the previous year along with the amount paid in federal taxes, state taxes, Social Security and Medicare.
Independent Contractors
Self-employed individuals fill out a W-9 Request for Taxpayer Identification Number and Certification with the contracting business. The W-9 form gives the contracting business your taxpayer identification number so it can file a 1099 in the spring. The 1099 form is similar to the W-2 in that it states the total amount paid out to you the prior year.
Taxes
Form W-2 must be provided to the taxpayer by January 31st after the tax year. You must attach form W-2 if you file by paper to the IRS. E-filers do not need to send in a W-2 as the IRS receives a copy from the employer. Form W-9 does not affect your taxes. Self-employed individuals are required to pay estimated taxes directly to the IRS on a quarterly basis.
Considerations
A contracting business is only required to send out form 1099 to W-9 employees if the amount paid out was over $600. You must report all income earned throughout the year even if you do not receive a 1099. Keep careful records of your income to ensure you do not get caught for underreporting income.
Photo Credits
Creatas Images/Creatas/Getty Images