How to Use a Watt Meter
by Contributor ; Updated July 27, 2017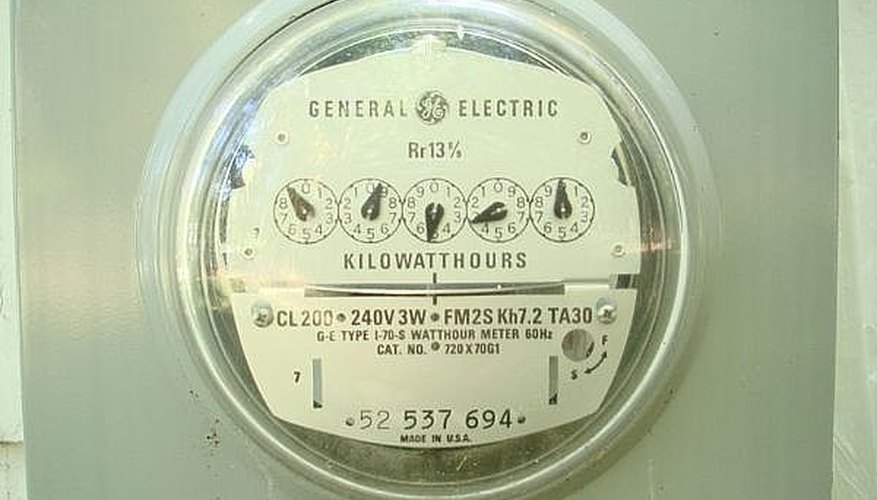 Electricity costs are soaring, and we have all read how to reduce our electric bills by unplugging unused appliances. But just how much electricity does that toaster use while we are gone? Does it matter when we charge our laptop? You can stop the guessing and know exactly how much electricity any appliance uses with a watt meter.
Step 1
Obtain a watt meter. These range in cost from $25 to $100 new. The Kill A Watt meter is a very popular brand which costs only $25. While the price is reasonable, once you use it, you won't need it again unless you buy a new appliance. For that reason, you may want to consider buying one used or renting one. People are offering them for rent through Craig's List and some city libraries even have meters that can be checked out. You may also want to check with your electric company or a city agency dedicated to making the city greener.
Step 2
Plug the watt meter into the wall socket.
Step 3
Plug a suspect appliance into the meter and monitor the usage.
Step 4
Repeat with all household appliances.
Step 5
Once you know the facts, you can decide which machines to use less, use in off peak hours, or unplug when you are gone.
Warnings
You cannot use the watt meter on air conditioners or dryers since they use 220 electricity and the Kill A Watt is only for appliances that use the standard 110 plug.