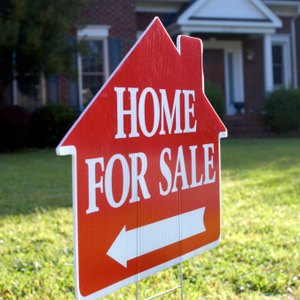 •••
Thinkstock/Comstock/Getty Images
If you are in the market for a new home but don't want to waste time scrolling through hundreds of MLS (Multiple Listing Service) listings online, Google Maps provides a simple alternative to see exactly where an available property is located, as well as pricing and listing details. You can even check out your future neighborhood using Google's street view option without ever leaving your home.
Go to Google.com and click on "Maps" located on top of the page.
Type the city and state where you'd like to find your new home in the search box. You can also type in an exact address to search the surrounding areas.
Type the words "real estate" or "homes for sale" next to the city and state or address in the search box and click on the "Search Maps" button (represented with a magnifying glass icon).
Look at each of the lettered markers on the right side map to determine the exact property location within the city. Address, pricing information and links to all properties within your search are listed on the left. Click on any link to view complete property details.
Use the search results to find out information about schools and businesses in the area, as well as the area's general demographics.
References
Writer Bio
This article was written by PocketSense staff. If you have any questions, please reach out to us on our contact us page.