What U.S. Immigration Fees Are Deductible on My Tax Returns?
by Tom Streissguth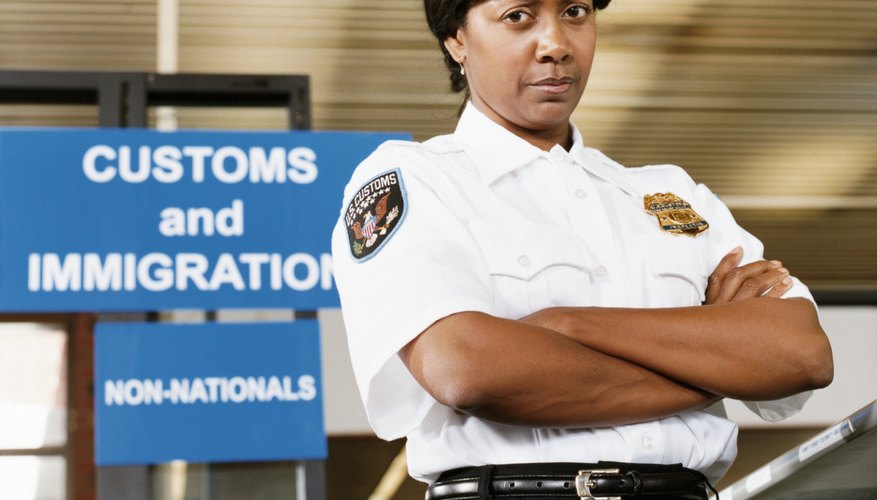 Applying for a visa, residency or citizenship in the United States is not an inexpensive undertaking. The U.S. Citizenship and Immigration Service charges steep fees to applicants, who may have several other related expenses to deal with, including legal fees and transportation costs. The IRS rules don't extend much sympathy, either -- ordinary immigration fees and costs for individuals are not deductible.
USCIS Filing Fees
For an individual visa applicant, the cost of a USCIS petition can be rather steep. The USCIS draws its funding for current operations from fees it charges, rather than from Congressional appropriations, meaning visa applicants bear this cost. The I-129 Petition for Alien Relative, for example, came with a filing fee of $420 as of September, 2013. A similar petition for an immigrant worker charged $585 to the prospective employer. For the Application to Register Permanent Residence (and obtain a green card), the USCIS charged $985, plus a biometrics fee of $85.
Individual Taxpayers
The IRS does not allow you to deduct USCIS fees from your income for tax purposes. Nor can you deduct the cost of legal representation for an immigration matter, as this expense does not meet the IRS guideline: a deductible expense must be directly related to the production of income. Transportation to your immigration office, biometrics fees, postage, phone calls, copying charges and all the other expenses of getting a visa are all non-deductible.
Employer-sponsored Visas
Work visas that require an employer petition will bring about deductible business expenses. An employer in need of a foreign worker, for example, would file an I-140 Petition for Alien Worker and pay a filing fee. The fee (as well as associated legal costs) represents a cost of doing business and would be deductible on the employer's Schedule C or corporate income tax return. However, a petition for adjustment of status by the immigrant worker would be a personal expense, not necessarily related to the production of income, and can't be deducted by the employer or the applicant.
Other Expenses
Certain other costs related to immigration matters are not itemizable or deductible as a business expense. This includes translation fees, legal fees for an employee or family members, and any costs the employee individually must bear in relation to the application (such as travel). The IRS will only allow the deduction of such costs if an employer can justify them as business expenses.
Photo Credits
Digital Vision./Valueline/Getty Images