What Does Under Contract Mean in Real Estate?
by Meribeth Phipps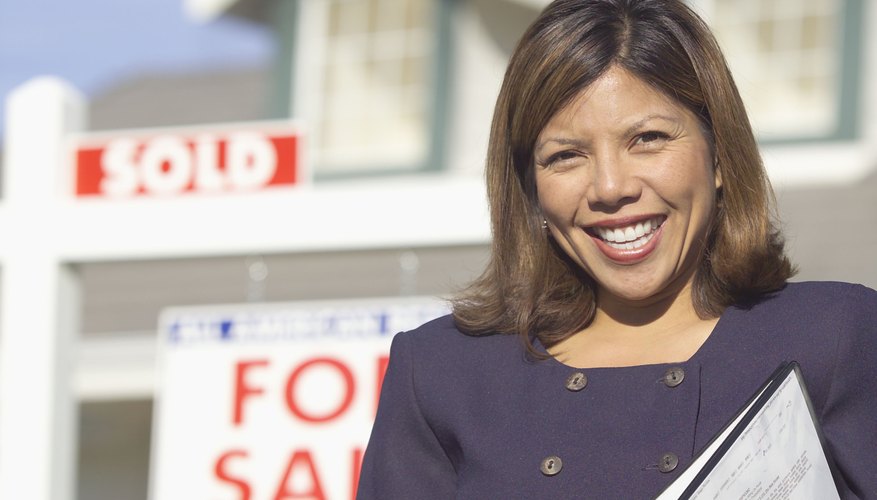 Once an offer is accepted on a home for sale, the home is referred to as under contract. Homes under contract can display a "sale pending" sign in the yard, or even a "sold" sign. Although, technically a buyer and seller may have agreed on a purchase price and other terms of an agreement, most homes under contract still have many conditions that must be met prior to closing.
Mutual Acceptance
A home cannot be considered officially under contract until both buyer and seller have each accepted all terms and conditions of the contract. Sometimes this requires a volley of turns, with each party countering back and forth several times before reaching an agreement. The contract must include both the buyer's and seller's signatures, and any changes to the original must be properly crossed out, corrected and initialed by both parties for it to be valid and enforceable.
MLS Status Change
As soon as the offer is mutually accepted, your real estate agent typically changes the listing status of your home in the local multiple listing service. This status change switches the listing from active and available to under contract; it also serves as notice to other agents and prospective buyers that there's an accepted offer on the property. Generally, once your listing status changes, you'll have fewer showings.
Contingencies
Most real estate offers contains contingencies. A contingency is a clause included within a contract that allows a buyer or seller to be let out of the agreement if certain requirements are not met. For instance, a purchaser may include a financing contingency, which means that if the buyer's loan falls through, she's not obligated to continue with the sale. Once all contingencies are met or satisfied, the parties can proceed to closing.
Back-Up Offers
Sellers with homes under contract sometimes accept back-up offers. This enables a seller to have a back-up plan in place if the first offer she received falls through. However, some real estate agents and buyers may be reluctant to submit such offers on homes already under contract.
Photo Credits
SW Productions/Brand X Pictures/Getty Images