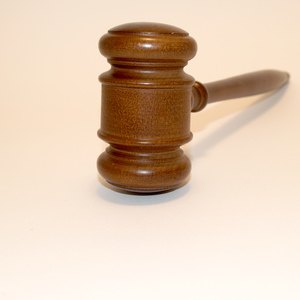 During a legal dispute, the parties can opt to forge a settlement agreement rather than battle in court. Before a case comes to the attention of a court or even while a case is in court, the parties involved can reach an out-of-court settlement. Each type of settlement has its own benefits and rules. Most types of settlement agreements can be negotiated to fit your needs and circumstances.
Structured Settlements
Structured settlements pay you within a specified time and at specified intervals if you receive money in a settlement. In the case of a large sum of money, the opposing party may pay you in installments. The frequency of payment for a structured settlement is decided between you and the other party. It can be paid monthly, yearly or every few years. Claimants who want immediate payment in full should not choose this type of settlement.
Lump Sum Settlement
A lump sum settlement pays the receiving party in full all at once. Large corporations with the ability to pay in full generally prefer this type of settlement because they can write their payment off on their taxes. If you decide to take a lump sum settlement, on the other hand, you must pay taxes on the amount in full.
One type of lump sum payment is a lump sum annuity. Lump sum annuities defer payment until a particular future date, at which time the lump sum must be paid. If you are not alive to receive the money, your beneficiary receives the payment as a "life contingent lump sum."
Temporary Life/Joint Survivor Annuity
Temporary life and joint survivor annuities are similar in that they both pay you a structured settlement over the course of your lifetime. The only difference is that a joint survivor annuity continues to pay your beneficiary after you die, but a temporary life annuity ends when you die.
References
Writer Bio
Paul Lin has been writing professionally since 2010. He has written scripts for the National Science Foundation and short films that have won awards at film festivals. His knowledge of broad topics along with visual scriptwriting allows him to write articles that brings words to life. Lin holds a Bachelor of Arts in scriptwriting from the University of North Texas.