When Are Trust Tax Returns Due?
by Beverly Bird ; Updated March 15, 2018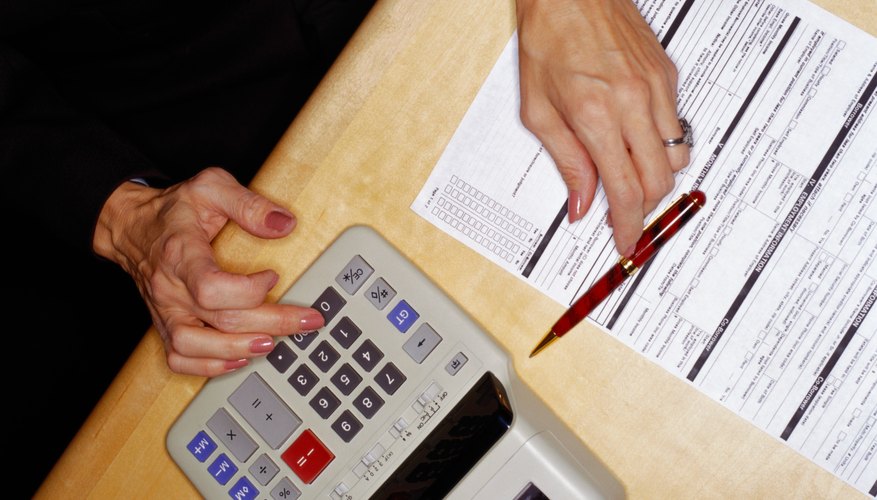 A trust and its creator are two separate tax entities – sometimes from the start, but always becoming separate when the maker of the trust dies. Some tax rules are the same or similar regardless, particularly those concerning return due dates. The distinction lies in who or what is liable for the taxes. After the trust disperses its income, the recipient typically becomes liable for any taxes due on that money.
Revocable Trusts vs. Irrevocable Trusts
Trusts are created in one of two basic forms and each is taxed differently. As the name implies, a revocable trust is one that the creator can undo at any time. He typically acts as trustee over the trust and the assets he's placed into it. The Internal Revenue Service takes the position that this means he still owns the assets – after all, he can take them back at any time – and therefore all earnings and losses are reported on his own personal tax return.
An irrevocable trust is one where the creator sets it up and funds it with assets, then steps aside. He appoints someone else to act as trustee. This type of trust is a separate tax entity from its inception and must file its own tax return. A revocable trust becomes irrevocable when the creator dies because he's no longer available to make changes to it or undo it.
Fiscal Year Estates vs. Calendar Year Estates
The due date for a trust's tax return depends on whether it's operating on a calendar or a fiscal year, and this is an election that's made by the trustee. The majority of trusts use a fiscal year. The calendar year always ends on December 31, whereas the fiscal year begins on the date of the trustmaker's death and extends through the last day of the month immediately preceding the one year anniversary of his death.
Tax Return Due Dates
Trusts operating on a calendar year have the same tax return due date as do individual taxpayers: April 15. This date gets bumped to the next business day if it happens to fall on a weekend or a holiday. For example, this happens in 2018, so the actual due date moves to April 17. Trusts and estates that operate on a fiscal year basis have until the 15th day of the fourth month after the end of their fiscal year. For example, if the decedent dies on December 1, the fiscal year for his estate would end on November 30 of the following year. The tax return's due date would therefore be March 15, not April 15, assuming that March 15 is a business day.
Other Required Forms
Trusts must also file Schedule K-1 forms and submit a copy to each beneficiary. Schedule B might be required. This form claims a tax deduction for each gift of money or property that goes to a beneficiary, and the beneficiary then becomes responsible for paying taxes on its value. Schedule K-1 tells the beneficiary the amount of that value so he can include it on his own return.
Form 8971 must also be filed with Schedule A. This form reports the fair market value of the trust property as reported to the Internal Revenue Service for estate tax purposes, and it only becomes due when the trustmaker dies. A copy of Schedule A must also be provided to each beneficiary who receives property from the trust.
Extensions of Time to File
The April or fiscal year due date for trust tax returns is not carved in stone. Trusts can ask for an extension of time to file just as individual taxpayers can. This involves filing Form 7004 by the initial filing due date, and an extension of time is automatically granted when the IRS receives this form. Unlike with individuals, however, the trust only gets five and a half more months to file the actual return, not six.
Photo Credits
Ryan McVay/Photodisc/Getty Images
Cite this Article
Choose Citation Style
Bird, Beverly. "When Are Trust Tax Returns Due?" Pocket Sense, https://pocketsense.com/trust-tax-returns-due-7751456.html. 15 March 2018.
Bird, Beverly. (2018, March 15). When Are Trust Tax Returns Due? Pocket Sense. Retrieved from https://pocketsense.com/trust-tax-returns-due-7751456.html
Bird, Beverly. "When Are Trust Tax Returns Due?" last modified March 15, 2018. https://pocketsense.com/trust-tax-returns-due-7751456.html
Note: Depending on which text editor you're pasting into, you might have to add the italics to the site name.