When Are Trust Tax Returns Due?
by Nola Moore ; Updated July 27, 2017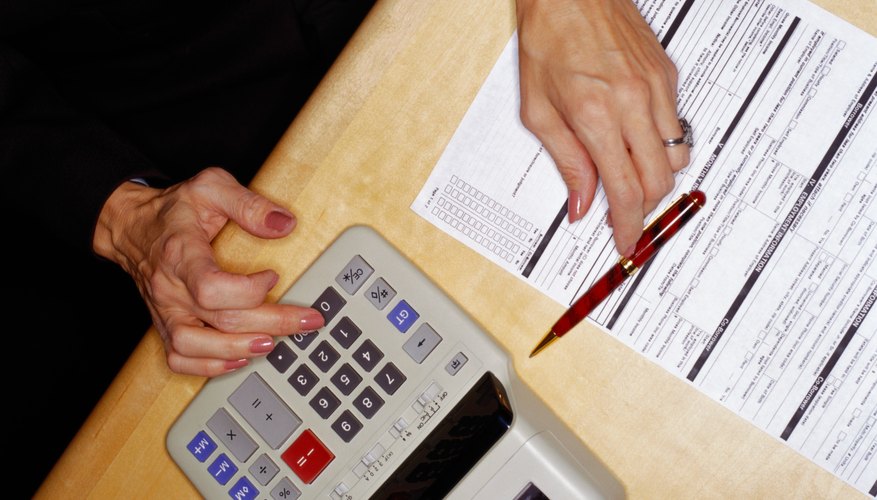 Unlike revocable living trusts, irrevocable trusts are separate taxable entities and may be created either before or after death as a way of protecting an estate and providing for heirs. These trusts must file their own tax returns using IRS Form 1041. Trusts also provide K-1 schedules to any beneficiaries who received distributions. In most cases, these filings are due on April 15.
Standard Filing Rules
The majority of irrevocable trusts are calendar year trusts. Like individual tax returns, these trusts must file taxes by April 15th for the prior calendar year. In the two years following the death of the grantor, trustees may choose to operate the trust as a fiscal year trust. This means that you can begin your accounting year on the first day of the month of the grantor's death. If you choose a fiscal year, your tax return is due on the 15th day of the fourth month following the close of the fiscal year. For example, if the grantor dies on October 12th, your fiscal year would be October 1 through September 30, and your tax return would be due on the following January 15th. If the due date falls on a Saturday or Sunday or is on a federal holiday, your due date is the next business day.
Extensions and Electronic Filing
If you need more time to complete the trust tax return, you may file for an extension. Complete IRS Form 7004 to file for a five-month extension. Submit the form on or before your filing deadline and the extension is automatic. For calendar year trusts, the new deadline is October 15. In the fiscal year example above, the new deadline is June 15.
Estimated Income Tax
Trusts that earn income must pay estimated tax payments during the year. These payments are due on April 15, June 15, September 15 and January 15 for calendar year trusts. Calculate the estimated payments on IRS Form 1041ES. The instructions for this form provide complete detail about how to pay this tax.
Schedule K-1
If a trust distributes cash or assets to beneficiaries, it must generate and send IRS Schedule K-1 for their tax returns. This schedule must be sent on or before your tax filing deadline each year or you may be penalized.
Photo Credits
Ryan McVay/Photodisc/Getty Images