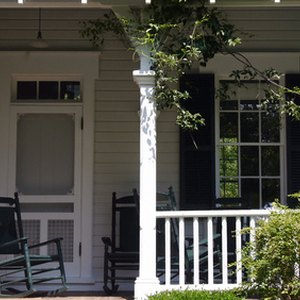 •••
home sweet home image by David Dorner from Fotolia.com
An owned property, at some point, may need to be transferred to new ownership. If this ever happens for a property in your possession, you will need to obtain a warranty deed. A warranty deed is a legal form commonly used to transfer the ownership of real estate. Specific laws for every state show the exact steps needed to file a warranty deed. The processes for filing a warranty deed is similar no matter where the property is located in the U.S.
Contact an insurance company and ask them to undertake the task of running a title search on the property. If you cannot locate an insurance company able to perform the task, contact an experienced real estate attorney instead. It is necessary to run a search on a title to ensure there are no outstanding liens or other encumbrances on the property.
Purchase title insurance. This may by done through an insurance company. It is important to have title insurance to protect you in case lien or encumbrance is found, regardless of the title search.
Locate and obtain a warranty deed form. A local register of deeds office will be able to assist you in obtaining a warranty deed form. The register of deeds office is commonly located in a county courthouse.
Complete the warranty deed form with truthful information. You will be required to include the name of the current owner of the property, the name of the new owner and a description of the property. The description of the property will need to be the "legal" description. If you are unsure about this, contact the register of deeds for more information.
Visit the notary with the completed warranty of deed form.
Sign the warranty of deed form in front of the notary.
Visit the register of deeds and file the warranty deed.