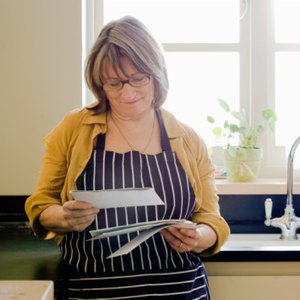 •••
Jupiterimages/Pixland/Getty Images
The time you spend waiting for your IRS tax refund may seem like an eternity. Whether you're counting on the refund to pay bills or to take a vacation, you may feel like you're caught in a hurry-up-and-wait game, but in today's digital age, it's easier than ever to chart the progress of your tax return. You can use both the official IRS website as well as the IRS2Go mobile app to review the status of your tax refund. You can also call the IRS directly if you would like more assistance with this process.
Track With Mobile Device
Download IRS2Go, which is the official mobile app of the IRS. You can download the app from Google Play, the Apple App store or Amazon. Quick links to these download locations are available at IRS.gov by doing a search for "IRS2Go mobile app." IRS2Go is available for English and Spanish-speaking taxpayers.
Track Your Refund Online
From IRS.gov, choose the menu button that's labeled "Refunds." This will take you to a page where you can click "Where's My Refund?" When the tracking page loads, you'll need to enter your Social Security Number, your filing status and your exact whole-dollar refund amount.
How Soon You Can Track
Whether you're tracking your refund using the IRS2Go app or the IRS online option, the results are dependent on the same time frames. If you filed your return electronically, you can check the status of your IRS refund status within 24 hours. If you mailed your return, you'll have to wait about four weeks to check your refund status. If you use an online filing service, like H&R Block, you should also receive a text or email notification when your return has been accepted by the IRS.
When to Call the IRS
The IRS issues most tax refunds within 21 days after you file, particularly if you have filed your return electronically. But if you mailed your tax return, it could take up to six weeks to receive your refund. If it's already been more than 21 days after you filed electronically, more than six weeks after you mailed your tax return, or if your online tracking efforts result in receiving a message to contact the IRS, call the IRS at 800-829-1040.
EITC/ACTC Credits May Delay Your Refund
What may delay your refund, regardless of which method you used to file, is whether you claim the Earned Income Tax Credit (EITC) or the Additional Child Tax Credit (ACTC). Legislation was enacted in 2017 that prevents the IRS from issuing EITC/ACTC-related refunds before mid-February. This law was created to prevent tax fraud.
In 2020, this means the funds will not hit your account until mid-February at the earliest, if you've chosen direct deposit as your method of payment. If you've opted for a check, expect the refund to take much longer.
Fastest Way to Get Refunded
According to the IRS, eight out of 10 taxpayers have learned one secret to quicker refunds: direct deposit. By using this electronic option, which deposits your refund directly into your bank account, you'll receive your funds more quickly than waiting for a check in the mail. And you'll receive your refund even faster by choosing to file your return electronically in addition to choosing direct deposit.
The IRS issues refunds in less than 21 days to more than nine out of 10 taxpayers who choose these two filing options. You do not have to pay a fee to receive your refund by direct deposit.
References
Writer Bio
Victoria Lee Blackstone was formerly with Freddie Mac's mortgage acquisition department, where she funded multi-million-dollar loan pools for primary lending institutions, worked on a mortgage fraud task force and wrote the convertible ARM section of the company's policies and procedures manual. Currently, Blackstone is a professional writer with expertise in the fields of mortgage, finance, budgeting and tax. She is the author of more than 2,000 published works for newspapers, magazines, online publications and individual clients.