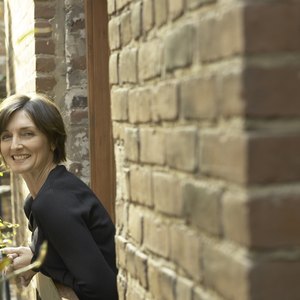 •••
Hemera Technologies/AbleStock.com/Getty Images
Townhouses and other types of dwellings are frequently located in planned unit developments that automatically place unit buyers into homeowners associations. These homeowners share ownership of common areas such as roads and recreation facilities, and the HOA board of directors governs the management of the community. The board is responsible for paying the association's bills, but trouble arises when the association is unable to meet those debts.
Check the budget. The HOA board establishes an annual budget -- generally presented to homeowners at an annual meeting -- that includes anticipated income and projected expenses. If you are planning to buy a dwelling in a condominium or other common-interest development, contact the seller, the HOA board or the management company for a copy of the current budget that shows revenue, expenses and reserves.
Ask about delinquencies. Unit owners are assessed fees that pay for maintenance of common areas, such as landscaping, road maintenance, pool management, snow removal, lawn care and exterior repairs and municipal services including street lighting and garbage pickup. Find out the rate of delinquencies and foreclosures, because when unit owners stop paying their fees, other owners must take up the slack. The larger the amount of unpaid maintenance fees, the more the HOA board is strained to meet its financial obligations.
Look for disrepair. Visit the development and look around. Ask residents if they are satisfied with the maintenance. Cutting back on services is a sure sign of an HOA in financial trouble. Visible signs of unkempt landscaping, pothole-filled roads and darkened streetlights point to a financially strapped HOA and declining value of individual homes.
Question special assessments. A well-run HOA board should keep a reserve fund to cover shortfalls, but some boards prefer to levy special assessments to avoid raising dues every year. In some cases, major repairs may have been left too long, and the board may need to bond repairs and place a substantial assessment on homeowners. As delinquencies and foreclosures increase, the board could approve a special assessment to cover income shortfalls, but such emergency fund-raising efforts should be a warning sign to buyers.
Go to meetings. If you already own a townhouse and are concerned about your HOA's finances, attend the regular board meetings to hear discussions of how the board is pursuing delinquent unit owners, allocating its funds and meeting its budget. Verify that the HOA is acting aggressively to collect maintenance fees as part of your fact-finding endeavor.
References
Writer Bio
As a long-time newspaper reporter and staff writer, Kay Bosworth covered real estate development and business for publications in northern New Jersey. Her extensive career included serving as editor of a business education magazine for the McGraw-Hill Book Company. The Kentucky native earned a BA from Transylvania University in Lexington.