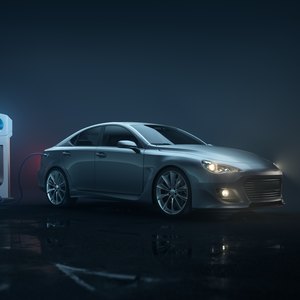 •••
Viaframe/Stone/GettyImages
If you've followed the news, you likely saw that Tesla's stock price had kept climbing in early February and led to the share price doubling since the year started. Known for electric vehicles, this innovative company has seen increasing interest from investors due to its positive quarterly results, expansion into China and vehicle announcements. However, like other stocks, Tesla experiences highs and lows from factors both inside and outside the company. If you're considering investing, it's important to know what could be affecting the Tesla stock price and what you might expect in the future.
Demystifying Recent Tesla Stock Performance
When taking a look at Tesla's stock prices over the last few months, you'll notice that it's seen some steady increases since late October. Analyst Maitali Ramkumar connected these gains to a higher valuation after the positive third-party earnings report as well as anticipation toward Tesla's new Shanghai Gigafactory 3. Tesla's planned global expansion had boosted investors' confidence in the company's future profitability.
However, Tesla's stock price saw the biggest gains the first week of February. Tesla's stock saw a 20 percent rise on February 3, 2020, and reached a record price of $961 during the next trading day. Financial reporter Sergei Klebnikov associated the surges with the release of Tesla's exceptional fourth-quarter earnings report, a higher price target set by Argus Research and a higher valuation from ARK Investment Management. On the other hand, financial columnist Michael Hiltzik saw the price rises as more of a mystery for a company still not profitable.
Surprisingly, Tesla's stock market performance took a sharp downturn when the price plummeted 17 percent on February 5, 2020. This happened when Tesla announced that the coronavirus would cause a delay in its Model 3 production in its new factory in China. Zach Kirkhorn, the company's CFO, revealed that he expected the problem to have some impact on short-term profitability, and this impacted demand of the stock.
What Impacts Tesla's Stock Prices?
Business author Brian O'Connell has emphasized the volatility of Tesla's stock and its swinging highs and lows over the last couple of years. He notes that factors like the company's high market capitalization, focus on in-demand electric vehicles and product developments like the Hyperloop have helped make the stock more desirable. On the other hand, he warns that production delays, manufacturing problems, lack of profitability and risk level of the stock could have a negative impact on the price.
Market reporter Pippa Stevens has cited Tesla's early entry into the electric vehicle market as a key to its frequently rising stock prices. However, the increasing prominence of competitors like Nio and BYD Company could make Tesla experience stock price drops. At the same time, Sean Ross warns about issues like lack of vehicle affordability, shortage of batteries, low gas prices and a potential change in leadership could hurt Tesla's stock.
It's also important to note that broad changes in the market in response to major news developments can affect the Tesla stock price for better or worse. Recently, the coronavirus dampened the company's expansion plans and made investors question if the company could continue surpassing its financial expectations. Government policies, a recession, political instability and changes in consumer tastes could also impact the stock price.
What Analysts Predict for Tesla
In response to Tesla's stock price drop, research analysts and investors looking toward the future have conflicting opinions. Some expect Tesla's prices to again reach record levels. Others worry about a stock bubble that will inevitably burst.
Famous for his Mad Money TV show, Jim Cramer feels optimistic that Tesla's stock price will eventually climb again and thinks that the recent drop was simply due to a shorted stock. At the same time, he believes the stock price could drop even more in the near future but not too significantly. He cites Tesla's legitimacy in the electric vehicle industry as a positive for the stock and doesn't feel that the coronavirus outbreak will cause much long-term harm.
In contract, research analyst Louis Stevens only expects Tesla to see "mediocre gains" throughout this decade and cautions that the stock performance closely resembles that of a stock bubble. He's skeptical about the company's future free cash flow growth due to the delays in China. Further, he cautions investors about purchasing the stock when it's above $500 if they're wanting to see significant gains.
How to Buy Tesla Stock
You can't buy Tesla stock directly through the company, so you'll need to obtain a brokerage account to trade shares. For your convenience, you can use online brokers like Ameritrade and E-Trade or robo-advisors like Betterment and Wealthfront. You'll need to enter some personal information, deposit some funds into the account and wait for the deposit to be credited.
Your brokerage site will have an option to place a stock order, and you'll use the NASDAQ ticker symbol TSLA to find and buy Tesla's stock. You can purchase one or more shares as well as specify the type of order you want to make. For example, you could place a market order at the current price or a limit order for a price you specify.
You'll be able to monitor your Tesla stock through your broker's portal to track performance and sell shares if desired. You might also set up stock market alert to hear the latest news about Tesla and make more informed decisions on buying and selling the stock.
So, when you're following the latest news about Tesla stock, know that the price can drop or rise anytime depending on the supply and demand of the stock. If you need advice on whether to add the stock to your portfolio, consider speaking to a financial advisor who can help you decide based on your financial goals and tolerable risk level.