Tenant Rights in Los Angeles
by KC Hernandez ; Updated July 27, 2017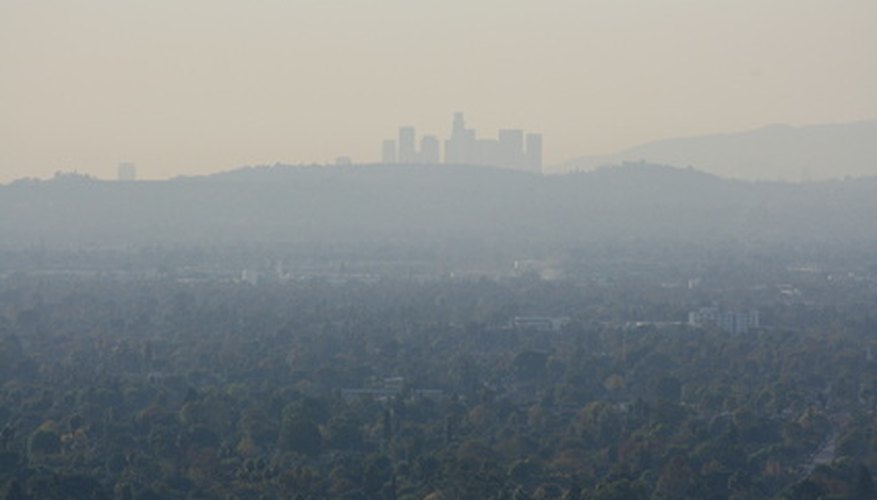 The city of Los Angeles has one of the largest renter populations in the country. In 2008, renters numbered more than 3.8 million and occupied 61 percent of the housing units in the city, according to the National Multi Housing Council. Although they are a large group, the majority of renters do not vote, says the California Tenant Law website. This does not bode well for their rights and makes them more susceptible to rate hikes and other abuses, says attorney Ken Carlson, the site's owner.
Significance
Tenants in Los Angeles who know and exercise their rights as renters are less likely to be treated unfairly and cheated out of money by landlords. "Some landlords tend to violate renter rights in the same ways," says the staff at apartmentratings.com, an online renters' guide. The most common violations by landlords are: excessive or unreturned security deposits; entering the unit without notice; discrimination; and eviction without notice. California statute and local laws help protect Los Angeles renters against such abuses.
Basic Rights
As residents of California, city of Los Angeles tenants have basic legal rights that are supplementary to state and local law, and are always present, no matter what the rental agreement states. Renters' basic rights include the peaceful enjoyment of the property for the life of the agreement; the right to live under habitable conditions--free of health and safety hazards; and to be treated equally during the application process and their occupation of the property.
Features
Los Angeles features specific rights and protections for certain tenants. Los Angeles is one of the few California cities with a Rent Stabilization Ordinance (RSO), or rent control on buildings built before 1978. "Cities with rent control limit the amount your rent can be raised and when you can be asked to move out," explains the Los Angeles County Department of Consumer Affairs. Rent control also limits late fees and how often rent can be increased, and requires landlords to disclose a reason for asking a renter to move out. Tenants 62 years of age or older, those who are handicapped or disabled, or those with one or more minor dependents qualify for relocation assistance. It consists of monetary compensation for moving costs upon a legal eviction for reasons such as condo conversion, a landlord taking occupancy, or a HUD-owned property sale.
Warning
Renters are entitled to exercise their rights, as provided by the law and their contracts, and pursue their enforcement as long as they fulfill their duties and responsibilities as tenants. In Los Angeles, renters lose certain rights and face eviction for any of the following reasons, according to the Los Angeles Housing Department (LAHD): failure to pay rent; violation of a tenancy obligation or covenant; committing or permitting damage or a nuisance; use of the unit for illegal purposes; failure to renew or extend their written lease or rental agreement; refusal to allow reasonable access to the unit; or permitting unapproved subtenants.
Prevention/Solution
Renters may report violations and file complaints with LAHD. The city of Los Angeles is responsible for RSO-related complaints. Tenants should document any violations committed by the landlord, manager or agent, according to LAHD. Complaints may be filed electronically on the LAHD website and habitability violations may be reported to the code enforcement division electronically (also through LAHD website) or anonymously by phone at 866-557-RENT. Tenants can sue landlords for violating their rights or breach of contract. They may pursue the remedy and monetary damages in small claims court or through an attorney. There are nonprofit organizations that provide legal counsel and advice for renters in Los Angeles as well as pro bono and for-profit attorneys who specialize in landlord-tenant litigation.