Is It Taxable Income if My Employer Pays My Tuition?
by Madison Garcia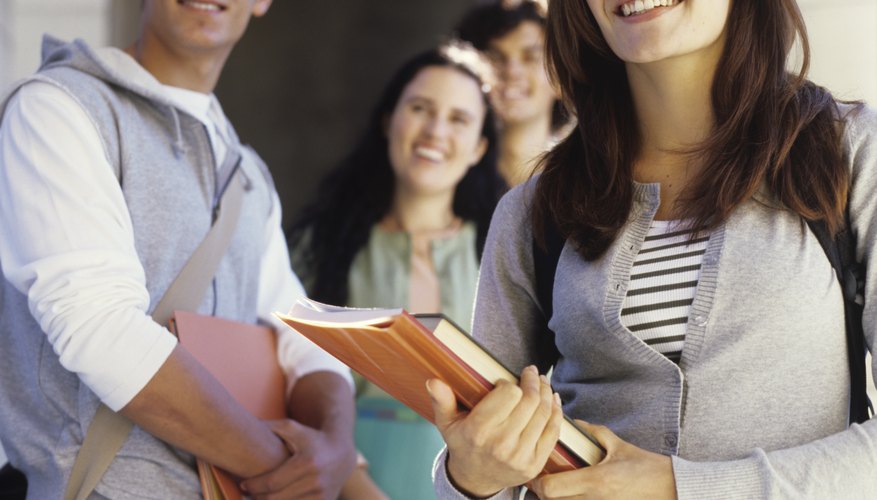 If you want to further your education and hone your job-related skills, your employer may be willing to foot the bill. Employer tuition reimbursements are generally not considered taxable income, but a few exceptions and caveats are worth noting.
Amount
According to the IRS Publication 970, you can exclude educational assistance payments under $5,250. This means that your employer shouldn't include educational payments in the total compensation on your annual Form W-2. Likewise, you don't need to include the payments anywhere on your personal income tax return. However, any payments beyond the $5,250 are considered taxable income and should be listed on your W-2 as compensation.
Scope
It's not just the tuition portion of educational assistance that comes tax free. The IRS allows you to count payments toward books, supplies, equipment and miscellaneous school fees as tax-free income. The program doesn't necessarily need to be a degree program nor does it have to be work related. However, check with your employer before you assume it will foot the bill. Although the IRS doesn't mandate that your courses must be work related, your employer may have different requirements.
Acceptable Program
To keep your educational assistance tax deductible, your employer needs to maintain an acceptable educational assistance program. An acceptable program doesn't favor highly compensated employees and owners can't partake in more than 5 percent of the program benefits. Your employer must also have the plan in writing and offer reasonable notice of the program to employees. If you're in doubt, reach out to your manager or HR representative and ask if the educational assistance program is a qualified program.
Educational Tax Deductions
If your employer pays for your educational expenses, you can't double-dip at tax time. When you file your personal tax return, you'll be given the option claim educational credits like the American opportunity credit and the lifetime learning credit. If you paid for eligible expenses above and beyond what your employer financed, you can list that that amount on your tax return for a credit. However, you can't claim credits or deductions on the amount your employer paid.
Photo Credits
George Doyle/Stockbyte/Getty Images