Tax Deductions for Welders
by Ciele Edwards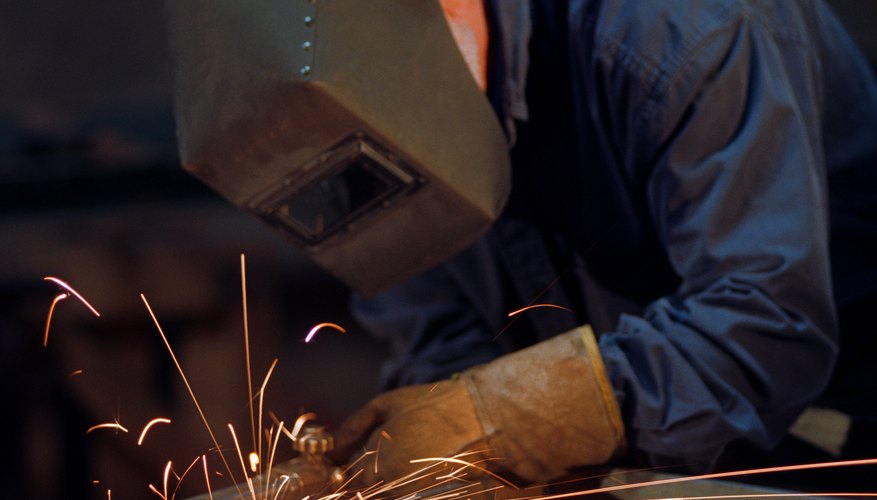 By making use of all the tax deductions available to you, you can lower your overall tax liability. As opposed to a credit, which reduces your tax bill, deductions reduce the amount of your taxable income. As a welder, your occupation can provide you with a veritable minefield of deductions – if you know where to look.
Clothing and Equipment
You are entitled to a deduction for any clothing that you purchase and use solely for welding. For example, a welding apron, steel-toed boots, safety glasses and a work uniform are all eligible deductions. If your employer does not provide welding equipment, a set of qualified welding necessities, such as MIG guns and welding helmets, could cost you hundreds or even thousands of dollars. Fortunately, you can deduct the equipment you purchase or rent as a work-related expense. You cannot deduct items of clothing or equipment you use both at work and at home.
Job-Hunting Expenses
Job-hunting can get expensive and, if you are unemployed, every additional expense you face increases your financial strain. Fortunately, you may be eligible to deduct your job-hunting expenses on your taxes. Qualifying expenses include: the cost of preparing and mailing out your resume, employment agency fees and any travel expenses you incur while searching for a new job. The IRS places certain restrictions on job-hunting deductions. If you incurred these expenses while searching for a job outside of your current field, for example, you cannot claim any costs associated with your job search as a tax deduction.
Continuing Education
If you take continuing education courses, become certified in a different branch of the welding field or attend work-related seminars, you can claim these costs as deductions. For example, if you take a vocational course in the welding field, you can deduct the actual cost of the course, the course materials and your travel expenses. You can also deduct the cost of subscribing to trade journals that contain welding tips and information. You cannot deduct the costs of continuing education courses if these courses are necessary to meet your employer's minimum standards.
Considerations
According to the IRS, expenses such as clothing equipment, job hunting expenses and continuting education costs qualify as "unreimbursed employee expenses." If you plan to take deductions for these expenses on your tax return, you must itemize any deductions you incur related to your employment as miscellaneous expenses. Only the amount of itemized deductions that exceeds 2 percent of your adjusted gross income are eligible deductions. The IRS only permits you to deduct expenses that are ordinary and necessary in your line of work.
Self-Employment
Whether you're a part-time freelancer or own your own welding business, self-employment brings with it a whole new set of taxes to keep track of – but it boasts new deductions as well. For example, if you own a small welding company, you can deduct rent you pay for your business location, any interest you pay to rent welding equipment, advertising fees, utility fees for your business location and equipment repair costs. The rules regarding business deductions for the self-employed differ considerably from the deduction guidelines employees must follow. If you are self-employed, you do not need to itemize your deductions. This allows you to benefit from the full value of your deductions rather than just the two percent that exceeds your adjusted gross income.
Photo Credits
Thinkstock Images/Comstock/Getty Images