Tax Deductions for Pet Sitting
by Al Bondigas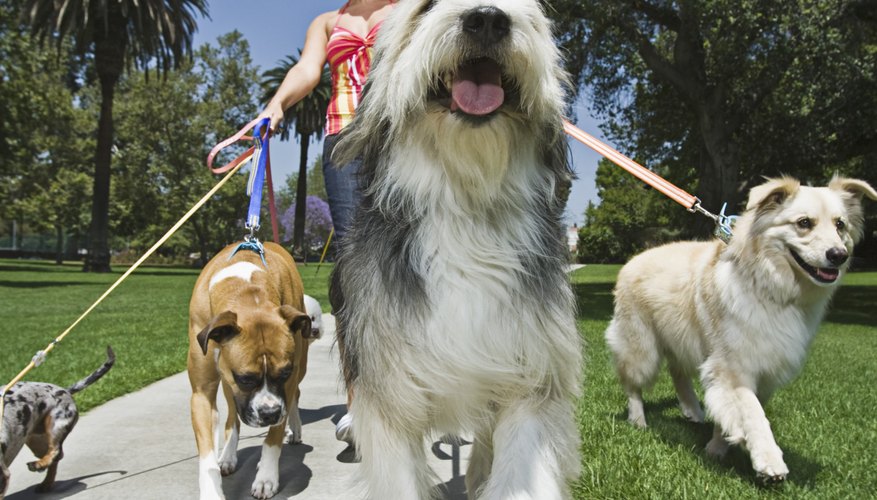 You might assume a pet-sitting business isn't big enough to earn you tax deductions, but even a small-scale venture brings plenty of possible deductions, from the tools you use on the job to your office expenses and charitable giving. Whatever you spend on your business, save your receipts. They can add up to some decent savings on your tax bill.
Tools on the Job
You can deduct most of your business tools from your taxes as long as they're used exclusively for your work. Deduct your grooming equipment, dog and cat treats, squeaky toys, leashes, kitty litter and the roll of plastic dog-waste bags you use to play and care for your charges. If your service includes dog walking, you can deduct what you spend on sneakers and rain gear.
On the Road
Mileage and other car expenses are deductible if they're necessary to your business -- as when you need to pick up or drop off a pet or take the pups to the park. While you can save all your gas and repair receipts, it's easier to figure your vehicle expenses from your mileage. Track this by taking odometer readings for each business-related trip and keep a log. As of the time of publication, the Internal Revenue Service allows 56 cents per work mile as a deduction. This per-mile number covers gas, repairs and the standard wear and tear on your vehicle.
Maintaining an Office
If you run your pet-sitting business from your kitchen table, you might want to move it to a spare bedroom or a corner of your living room. You can deduct part of your rent on your taxes, based on how much floor space goes exclusively toward your business. Get a second cell phone strictly for business -- even if it's prepaid -- and you can also deduct its full cost. Your computer is also deductible, provided you primarily use it for your pet-sitting business. Your computer and other large-ticket tax-deductible items are considered capital improvements, to be claimed over time via depreciation. But you can take a deduction for any advertising, work-related monthly Internet access charges, hosting for your business website, printing and office supplies.
Education and Charity
If you attend any pet-care seminars or conferences, you can take a deduction for the cost of the seminar plus travel and hotel room expenses. Your subscriptions to any work-related magazines or websites are also deductible. If you donate to your local animal-welfare group or another pet charity, you can claim a tax deduction.
Adding Up the Deductions
Schedule C of your 1040 income tax form covers profit and loss from your pet-sitting business. Log your expenses under Part II; this section includes things such as advertising, office expenses and travel. Deduct these expenses from your gross business income to determine your net profit.
Photo Credits
Brand X Pictures/Stockbyte/Getty Images