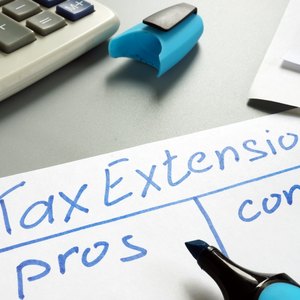 •••
designer491/iStock/GettyImages
A Revised Form 1040
Calendar Year vs. Fiscal Year
Tax Return Filing Deadlines
1040 Individual Tax Returns
Living and Working Outside the U.S.
Estimated Tax Payment Deadlines
Corporate Tax Return Deadline
S Corporations Tax Return Deadline
Partnership Tax Return Deadline
Estates Tax Return Deadline
Trusts and Estates Tax Deadline
Gift Tax Return Deadline
Tax-Exempt Organizations Tax Return Deadlines
1040 Tax Extension Deadlines
Non-1040 Tax Extension Deadlines
Late-Filing and Late-Payment Penalties
Reasonable Cause Penalty Relief
State Tax Return E-File Update
References
Writer Bio
Victoria Lee Blackstone was formerly with Freddie Mac's mortgage acquisition department, where she funded multi-million-dollar loan pools for primary lending institutions, worked on a mortgage fraud task force and wrote the convertible ARM section of the company's policies and procedures manual. Currently, Blackstone is a professional writer with expertise in the fields of mortgage, finance, budgeting and tax. She is the author of more than 2,000 published works for newspapers, magazines, online publications and individual clients.