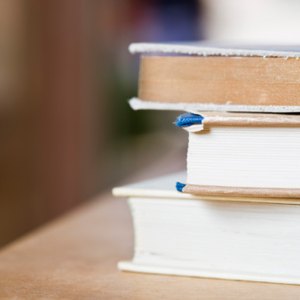 •••
Jupiterimages  /Polka Dot/Getty Images
Many companies offer scholarships to their employees to help further their educations. Subway restaurants are no different. Subway wants its employees to do better in life and be successful. As a way to help, Subway offers scholarships that people can put toward their college educations. Following all the rules and being aware of the requirements could help you raise a little money for school.
Who?
Employees of subway or the children of employees of Subway are eligible to apply for the Subway scholarships. Any employee that has worked for Subway for at least six months and has worked at least 15 hours per week qualifies for the scholarship. If you want to apply for a scholarship for your child, you must work at least 30 hours per week to be eligible. The applicant must be a high school senior or a college freshman registered as a full-time student. Applicants must also have a GPA of at least 2.75.
Where?
You can attend college at any accredited school in the United States and even some international universities and colleges. The schools can offer either two-year or four-year programs. Subway will pay the scholarship money directly to the college of your choice in two increments, one for each semester . You must submit your grades to the scholarship board for each of the two semesters.
When?
Submit your application between the months of September and November. You must include letters of recommendation, an essay and information about your scholastic achievements. Each recipient receives $1,000 toward the cost of a college education, as of 2011. You can also check with the Subway restaurants in your state, as they may offer a resident scholarship that is up to $3,000 as of 2011.
How?
Fill out your application and submit parts of it online and parts of it through snail mail. Fill out the application itself online and then mail in the remaining portions, including your high school transcript, a signed copy of the terms of agreement and a personal statement. The personal statement should be on your experience working at Subway if you are an employee, or your thoughts on a college education, why it is important and what you want to do as a career if you are a child of an employee. You can only receive one scholarship.