How to Get a Small Personal Loan With Bad Credit
by Holly Mccoy ; Updated July 27, 2017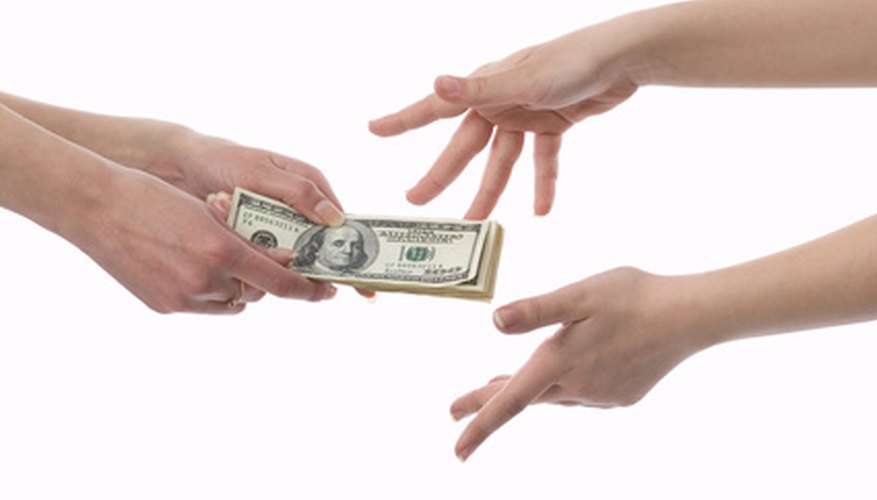 People sometimes turn to personal loans as a way to make ends meet when cash flow falls short. Those who have bad credit records may face difficulty when approaching a bank for a loan as well as higher interest rates if a loan is secured. However, there are still ways to get a small personal loan regardless of your credit history.
Step 1
Talk to the manager of your personal bank or a local bank or credit union in your community. Even though most banks prefer their customers have excellent credit to get a loan, there may still be options available. If you need just a small loan and you have a good history with the bank, you may be able to get one regardless of your credit. You may get a loan with a higher finance rate because of your bad credit.
Step 2
Ask your employer for an advance on your paycheck. Talk to your boss or finance department to see if you can get a small personal loan, and find out if you can pay it back in installments. You may be able to get a loan if you agree to pay it back by having the loan amount taken directly from your paycheck until the loan is paid in full. Your credit should not be an issue in this situation.
Step 3
Talk to family, friends or co-workers who may be able to give you a small personal loan. If the amount is small enough, you may be able to come up with an agreement to borrow money. Be prepared with a business plan stating why you need the money, how much you need, how and when you will pay back the loan, and any other important factors. If the other person agrees to the loan, each party should have a copy of the agreement. Remember to get receipts for all installments that are paid back, to avoid confusion.
Step 4
Apply for a payday loan. These loans are designed specifically for those who have bad credit and need to get money fast. The requirements are simple. You need to be 18 or older, have a job and have a checking account. In some cases you can borrow up to $1500 at a time. Remember, though, a payday loan carries high finance fees, so you should use it only as a last resort.
Step 5
Apply for a car title loan. You can do so if you own the title to your vehicle free and clear. These loans are available online or locally, and you can get a title loan quickly. However, if you default on the loan, you may lose the vehicle to the loan company, so bear this in mind when applying for a car title loan.
References
Photo Credits
money makes money image by Andrey Andreev from Fotolia.com