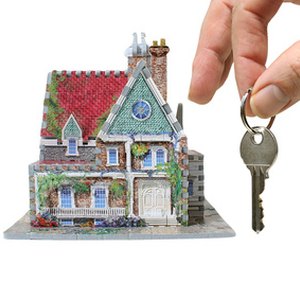 Your rights and obligations are protected with the use of a single family rental agreement. The rental agreement explains, in plain language, the obligations of the renter and the landlord. The agreements may vary slightly from state to state, and some provisions included in the contract are private agreements between the parties involved.
Required Information
The rental agreement must state the names and addresses of the parties involved in the transaction. If the property is owned by an organization or corporation, the address listed should be the main address where the company does business. Phone numbers should also be included for use during an emergency. The rental agreement lists every adult living in the house. Children are not listed by name, but generally a notation is made concerning family size.
Monetary Distribution
If a deposit is required, the amount is listed in the rental agreement. The amount of rent is also listed, along with the monthly due date. The agreement may stipulate consequences if the rent payment is late, such as a late fee and the amount of the fee. Other deposits that may be required, such as for pets, may be included in the rental agreement. At the end of the term of the rental agreement, the fees may change. These changes may or may not be included in the agreement.
Stipulations
Certain items, such as how many people are allowed to live in the house or the number and type of pets permitted, are included in the rental agreement. The agreement also can stipulate parking areas, appliances allowed and even if water beds are permitted. It is not surprising to see matters such as lawn care and who is responsible for minor repairs listed in the rental agreement. Also listed in the agreement are terms and conditions for termination of the lease.
Utilities
The utilities needed to maintain a safe and proper household are either included in the rent or paid by the renter. The rental agreement generally includes who is responsible for each of the utilities and trash service. Personal utilities, such as telephone service and cable or satellite services, are usually the responsibility of the renter and therefore may not be included. Stipulations for those houses that require fuel oil or propane during the winter may be included in the agreement.
References
Writer Bio
Julie Richards is a freelance writer from Ohio. She has been writing poetry and short stories for over 30 years, and published a variety of e-books and articles on gardening, small business and farming. She is currently enrolled at Kent State University completing her bachelor's degree in English.