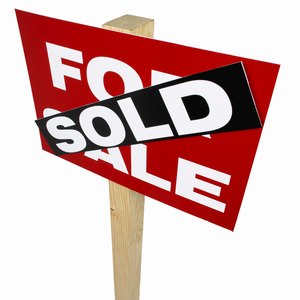 •••
Stockbyte/Stockbyte/Getty Images
Selling your home in a buyer's market can pose difficulties. When the supply of homes is greater than the number of purchasers, competition is tough and it's easy to become desperate. The trick is to make your condo stand out from all the others on the market. Whether the unique feature is location, condition or amenities, it's important to market the property to appeal to what buyers are looking for. An experienced, knowledgeable listing agent can help you, but you can also do things on your own to get the ball rolling.
Price the property competitively. Your real estate agent will research past sales, comparing your unit to others to determine a list price that will attract buyers. Over-priced properties tend to remain on the market longer and may end up selling for less than market value.
Make your condo move-in ready. According to a study by Maritz Research, published on "Atlanta INtown," 63 percent of homebuyers surveyed said they are willing to pay more for a home that they feel is in turnkey condition. Replace ratty carpets, update lighting and add fresh paint to make the condo more appealing.
Compete with condos in other complexes by highlighting the amenities at yours. Sure, many condo complexes have swimming pools, but the one at your complex is sparkling, clean and heated. Fitness centers, maintenance staff and security are also worth highlighting.
Emphasize a convenient location. Homebuyers place a high value on condos in locations within close proximity to grocery stores, public transportation and parks.
Offer incentives if you get really desperate. Offer to pay closing costs, include some furniture or provide a home warranty. Anything that you think might attract a buyer is fair game.
Home staging by a professional designer makes your home more appealing than a vacant house. It can let prospective buyers visualize what it might be like to live in the house. Best of all, $300 to $400 spent on staging returns a 586 percent return on your investment, according to a study performed by Homegain.com.
References
Writer Bio
Based in the American Southwest, Bridget Kelly has been writing about gardening and real estate since 2005. Her articles have appeared at Trulia.com, SFGate.com, GardenGuides.com, RE/MAX.com, MarketLeader.com, RealEstate.com, USAToday.com and in "Chicago Agent" magazine, to name a few. She holds a Bachelor of Arts in English with a concentration in creative writing.