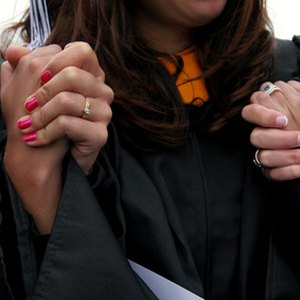 •••
Holding hands image by paolanogueras from Fotolia.com
Applied Behavioral Analysis is a method of teaching skills to developmentally disabled individuals. Scholarships for certification are scarce, but they do exist.
University of Minnesota
The University of Minnesota offers the Lawrence Scott Doss Memorial Scholarship to students studying special education, preferably developmental disabilities. The scholarship is $500 annually. The application should include a letter of application describing your qualifications and how this award will help you attain your academic goals.
University of Minnesota Dept. of Educational Psychology Doss Scholarship 250 Education Sciences Building 56 East River Road Minneapolis, Minnesota 55455 Phone: 612-626-0708 http://www.cehd.umn.edu/current/scholarships/MED-PS.html#Doss
Nancy Leahy Shea Memorial Scholarships for Professional Development
The mission of the Nancy Leahy Shea Memorial Scholarship is to increase the number of qualified professionals in Connecticut working with autistic people. This scholarship is available to teachers in Connecticut pursuing advanced academic training and certification in applied behavior analysis.
CT FEAT Post Office Box 370352 West Hartford, Conneticut 06137-0352 Phone 860-571-3888 http://www.ctfeat.org/pro.scholarships.htm
Penn State World Campus
Penn State World Campus is an online program leading to certification is ABA. Penn State administers The Fischer Family Scholarship Program, Jane Ireland Student Fund Scholarship, the Osher Foundation Re-entry Scholarship and the Trustee Scholarship Program. None are exclusive to certification in Applied Behavioral Analysis.
Pennsylvania State University - World Campus Applied Behavior Analysis for Special Education (Graduate Certificate) 128 Outreach Building University Park , PA , 16802 Phone:814-865-5403 [http://www.worldcampus.psu.edu