How to Get Your Sallie Mae Federal Student Loans Forgiven
by Lee Nichols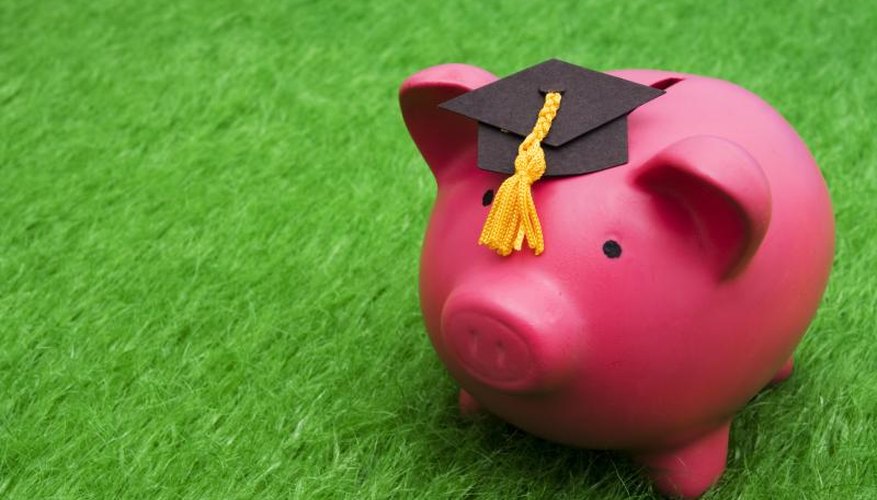 When life intersects with plans for the future, some college students find themselves with no way to repay their student loans. If options such as deferment --- postponement of payment -- or forbearance -- temporary reduction or suspension of payment -- don't help, borrowers can see if they qualify for debt forgiveness. The National Student Loan Data System can help borrowers determine if their loan is indeed from Sallie Mae.
Disability
Sallie Mae forgives loans when the borrower suffers total and permanent physical or mental disability. According to Federal Student Aid, borrowers must complete a discharge application and submit supporting information as proof of their disability. Supporting documentation varies depending on the disability. A veteran must submit a statement from the Veterans Administration stating that the disability is due to a service-related injury. Others need to submit a notice from the Social Security Administration that shows proof from a doctor that the disability prevents them from working.
Public Service
The Public Service Loan Forgiveness program enables certain borrowers to have their William D. Ford Federal Direct Loan forgiven if they meet the eligibility requirements. To qualify, borrowers must be in a full-time public service position with a state, federal or local government, or an organization deemed a nonprofit by the Internal Revenue Service. They also have to show a steady payment history as with at least 120 on time, full payments after October 1, 2007.
Teacher Loan Forgiveness
This program, designed to encourage college graduates to enter the teaching profession, allows borrowers to receive $17,500 in debt forgiveness if they spend five consecutive full years teaching in underprivileged areas. Borrowers must be current on any existing loans and acquire the loans before finishing the service. The school(s) must be in a district that receives Title I funds, have at least 30 percent of enrollees who qualify for Title I service, and qualify for federal cancellation benefits.
Considerations
Borrowers who don't qualify for loan forgiveness could still get help from other Sallie Mae programs, such as income-based repayment plans. Unlike deferments, these plans still accumulate interest, which increases the amount of money owed. However, a repayment plan based on income can make those payments more manageable for the borrower. Bankruptcy typically will not protect Sallie Mae borrowers from total repayment, but could get the amount owed and interest rate lowered to a more manageable figure.
Photo Credits
Karen Roach/Hemera/Getty Images