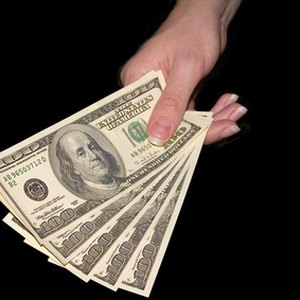 •••
payments image by Valentin Mosichev from Fotolia.com
The automated electronic network called the Automated Clearing House or ACH offers many conveniences for financial transactions, but also has many inherent risks. Banks and financial institutions that use the ACH constantly introduce security measures or upgrade security measures to minimize the risks inherent in ACH payments.
Credit Risk
Credit risk in ACH payments arises when a party to a contract fails to deposit funds required to settle the contract. This usually occurs when a company suffers losses or goes bankrupt. The financial institution that provides the ACH transaction facilities mainly suffers from credit risk.
Debit Risk
Debit risks occur when scammers obtain details of accounts and make unauthorized debits from the accounts of customers of financial institutions. Both financial institutions and customers suffer from this risk. Scammers misappropriate the funds of customers, and financial institutions lose their reputation as a result.
Operational Risk
ACH payments come with inherent electronic risks and risks caused by clerical errors. A range of operational risks can hamper ACH payments. These risks include computer network failures, hardware and software failures, telecom failures, power failures, natural disasters like fires or earthquakes, staffing issues of the financial institution that offers the facility of ACH transactions, clerical errors and security system failures. Operational risks include loss, alterations and duplication of data.
Fraud Risk
Fraud risk occurs when employees of financial institutions or banks that provide ACH payment facilities alter the data in accounts of customers with a view to embezzle funds. Funds are embezzled by employees who obtain unauthorized access to protected data, electronic terminals or files. Non-employees sometimes hack into the secure computer system of a financial institution and misappropriate funds.
Systemic Risk
Systemic risk occurs when financial institutions have high dollar transactions with high capital. Systemic risk is similar to credit risk, but occurs when a series of transactions take place. When one customer fails to settle an account, a chain reaction begins and the failure causes multiple parties or the entire system not to settle accounts. Fraud and human error also cause systemic risks, but typically bankruptcy or financial difficulties of a party that has an obligation to settle an account are the major causes for systemic failure in an ACH transaction.
References
Writer Bio
Giselle Diamond is a freelance writer and has been writing since 1999. Diamond is experienced in writing in all genres and subjects, with distinguished experience in home and garden, culture and society, literature and psychology. Diamond has a Master of Arts in English and psychology from New York University. Diamond has articles published on both eHow and LiveStrong.