How to Report a 1099 to the IRS
by Ross Lane ; Updated July 27, 2017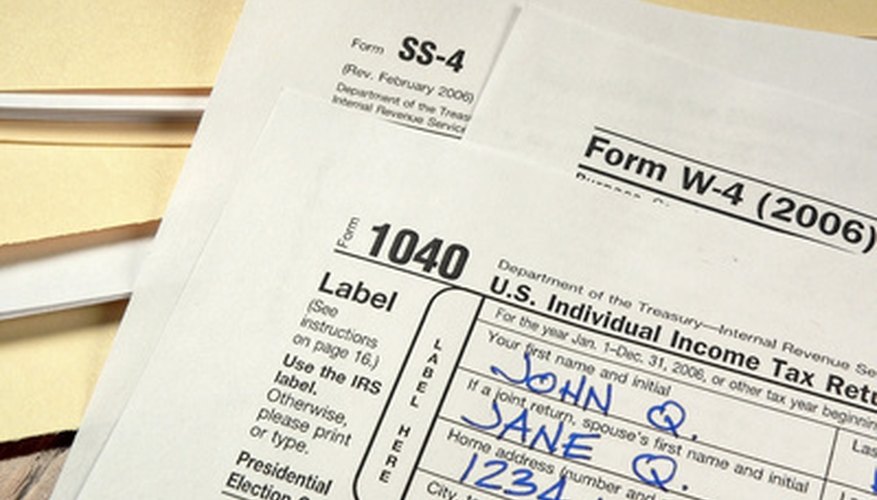 Items you will need
1099-MISC form
Schedule C-EZ Form
Schedule SE Form
1040 form (to file taxes)
Anyone offering their services as a freelancer, such as a writer or consultant, will need to become familiar with the 1099-MISC form. The 1099 form is used to report all income derived from "miscellaneous" sources. Any income derived from sources not reported using a standard W-2 form, such as stock dividends, independent contractor work and interest payments, needs to be reported using the 1099-MISC form. Employers are required to file 1099 forms for all employees receiving at least $600, but regardless of the amount earned, all income must be reported by the recipient.
Step 1
Ensure that you do not discard or lose the 1099 form. Provided that you earned $600 or more during the year, your employer must send you a form. Income amounts less than $600 must still be reported, so you may need to calculate your own earnings in those cases.
Step 2
Acquire Schedule C-EZ and Schedule SE forms in addition to the 1040 tax form you will use to file your taxes. The Schedule C-EZ form will be used to calculate any deductions you can make when reporting your income. The Schedule SE form is used to calculate your self-employment tax you need to pay, based on the net income you calculate on the Schedule C-EZ. The 1040 form is necessary to actually file your taxes, as the 1099 form only reports your income, serving somewhat like a W-2 form for miscellaneous income. All information to be filed will be entered into the 1040 form, as a 1099 is sent to you already filled out by your employer. All forms can be acquired at the IRS website.
Step 3
Report all income received and deductible expenses on the Schedule C-EZ form. This amount includes all income received, even if it is not reported on the 1099 form. Any expenses incurred in relation to your independent income should also be reported on the Schedule C-EZ form. Examples of allowed deductible expenses include advertising, membership dues, telephone charges, travel expenses, meals, rent and other expenses directly related to the income being received. Subtract the expenses from the gross income, and report the net income or loss on the 1040 form.
Step 4
Enter net income onto the Schedule SE form. This form will allow you to calculate the self-employment tax you must pay for your acquired income. Report any self-employment tax on your 1040 tax form.
Step 5
File your completed 1040 tax form with the government before the deadline to file (generally April 15th). Be sure to keep extensive and accurate records, as reporting self-income on a Schedule C-EZ can increase the likelihood of an IRS tax audit.