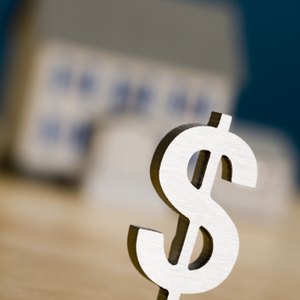 •••
Comstock Images/Comstock/Getty Images
At the root of all rent-to-own arrangements are two documents: a lease and an option to purchase agreement. The lease allows the tenant the right to occupy the property for a designated time, as long as they live up to the terms of the contract. The option-to-purchase contract gives the signer, often called the optionee, specific rights, as negotiated in the agreement, but this contract in no way interferes with the tenant's rights granted by the lease.
Tenant Rights
Federal Fair Housing Laws prohibit discrimination against tenants or potential tenants based on race, color, religion, national origin, sex, age, family status, physical disability and mental disability. Tenants may have to meet financial standards in order to qualify for a lease, and those who apply for a lease with an option to buy may have to pass additional financial scrutiny. Landlords offering rent-to-own agreements look for tenants who have a debt-to-income ratio, income and credit score which are reasonably close to the levels set for qualifying for a loan, or show signs of improving so that within a year or two they can purchase the house.
Additional Rights for the Lease-to-Own Tenant
Landlords may extend additional privileges to tenants with an option to own, but it is up to the landlord and tenant to negotiate such an arrangement in their rent to own agreement. From the landlord/seller's point of view, it is to their benefit for the tenant/buyer to begin thinking about ownership early in the lease. Tenants that have some flexibility in decorating and landscaping, with the landlord's approval, may develop a stronger emotional attachment to the property and be more willing to exercise their option to buy.
Rights Extended Through the Option to Buy
Tenants who sign an option to buy agreement may pay an option fee in exchange for the right to purchase the property, at a specific price, by a specific date. They may also negotiate a rent credit, of 10 to 50 percentage of their rent, that is credited back to them at closing if they exercise their right to buy. These rights, especially the monthly rent credit, may be tied to on-time monthly rent payments, as set forth in the lease. The option to buy may also be voided if the lease is broken.
Exercising the Option to Buy
In most lease to own agreements, the option to buy must be exercised in writing prior to the date specified in the agreement. The agreement may also have a provision for an extension of the option period, which must also be exercised in writing. It is common for a provision in the agreement to spell out that the closing must occur within a certain number of days after written notice has be given. It is up to the tenant to apply and qualify for a mortgage. Rent credits, when applicable, are usually treated as an seller concession. Home inspections, and remedies, are usually handled prior to signing the lease.
References
Writer Bio
Based in Lone Tree, Colorado, Keith Olsen has been writing business-related articles since 2008. A former executive in the newspaper and franchise industries, he is a real estate broker and author of "Absolutely the Best Career Exit Strategy." Olsen earned a Bachelor of Arts in mass communications from the University of Denver.