Do You Get the Remaining Balance From an Insurance Check After Fixing Your Car From an Accident?
by Fraser Sherman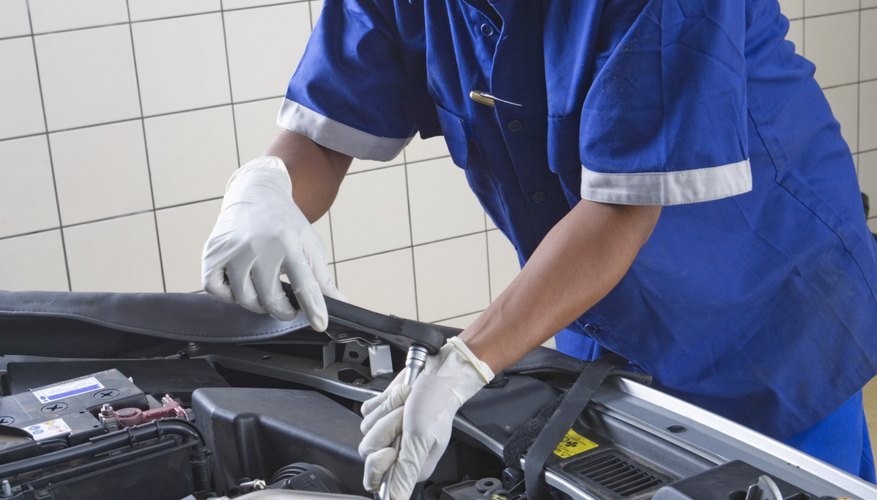 When your car is damaged in an accident, one of the first things to do is contact your insurer. The insurance company's adjuster will figure out the cost of repairs and how much the company owes you. You then get a check for either the cost of repairs or the value of your car if it's worth less than the cost of repairs. The timing does not depend on when the repairs are made.
Adjusting
You don't want to repair your car until your insurer signs off on the cost. The adjuster may come out, review the damage and quote you what he thinks it will cost. Alternatively, he may recommend you take it to an insurer-approved shop for a repair quote. If you don't use the recommended shop, you may have to get several quotes so that the insurer knows it's not getting an inflated price.
Timing
The standard for when you get paid isn't whether the repairs are done but the company's own policies and state law. If there's no dispute over the payment, most companies try to get the check to you in a month or less. The insurer has to obey state law. In Connecticut, for example, if there's no dispute over the claim, you should get paid within 30 days. Whether you've made the repairs isn't an issue.
Spending the Money
Once the adjuster approves the repairs, you can give the mechanic the go-ahead to start work. If you don't owe any money on the car, you can skip the repairs or make them yourself and pocket the difference when the check comes. Some state laws spell out your right not to spend money on repairs. If you have a car loan, though, you'll need your lender's endorsement to cash the check. The lender won't usually endorse it until you show proof you've paid for repairs.
Complications
It can take longer to get your money if there's a disagreement over the amount. The adjuster may not accept the repair shop estimate, for example. If another driver is involved, his insurer may insist he wasn't at fault and refuse to pay. If you have to go to court to get paid, you may not see any money until long after the repairs are done. If you think the company's trying to cheat you, report it to your state's auto insurance commissioner.
Photo Credits
Polka Dot Images/Polka Dot/Getty Images