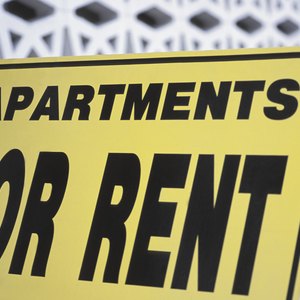 •••
Hemera Technologies/AbleStock.com/Getty Images
Low-income, elderly and disabled homeowners or renters are eligible for housing assistance from the Federal government through the Housing Choice Voucher Program, also referred to as Section 8. Through this program you can receive assistance in the form of rental subsidies, which limits your monthly rental payment. In order to qualify for Section 8 you must meet the gross family income minimums and maximums for your state. To apply for Section 8, you need to contact your local Public Housing Authority (PHA) office or the U.S. Department of Housing and Urban Development (HUD).
Income Guidelines
To receive a voucher, your income must not exceed the 50 percent median in the metropolitan area or county you choose to reside in. You household income is used to determine the amount of your housing voucher. It is a requirement that those households with an income below below 30 percent of the median receive 75 percent of the funds allotted to the federal assistance program, according to HUD. Information on your family composition, family assets and family income is collected for verification. You must be truthful during the application process because the Public Housing Authority contacts your bank, your employer and other local agencies to determine your eligibility. Once you are deemed eligible, you will be placed on a waiting list, unless the agency has the funds available to assist you immediately. Once funds become available, you will receive your voucher when your name has reached the top of the waiting list.
Tenant Regulations
Meeting income regulations is just half of the process. Once you receive your voucher, there are other rules that you must comply with, or you can lose your voucher. The housing unit you select must be approved by the Public Housing Authority, and even though you receive a Section 8 voucher, you are still required to sign a lease and pay any required deposit to the landlord. As a tenant, you must maintain the housing unit, pay your portion of the rent on time, and comply with the requirements of the lease and the housing program. If your income changes (increases or decreases), you must notify the PHA of this change immediately. You have the option to move out of state with your housing voucher, as long as you lived in the jurisdiction of the PHA that issued your family the voucher. To verify all procedures for moving, contact your local PHA.
First-Time Homebuyers
Section 8 housing vouchers now come with more options, especially to first-time homebuyers. The program that was once for renters sometimes allows a first-time homebuyer to use his voucher to pay his monthly mortgage payment. First, find out whether your local Public Housing Authority participates in this program. To qualify, you must be a first-time homebuyer, have been previously employed for at least a year (with the exception of elderly and disabled applicants), attend a homeownership counseling course, and have a household income of at least $10,300 along with other restrictions imposed by your local Public Housing Authority.
References
Writer Bio
Taunda Edwards began writing in 1997 and received her bachelor's degree in secondary education from Miami University of Ohio in 2004. In 2005 she pursued her writing career on a full-time basis. Her first novel was published by T.A.D.D. Writes publications. She was a 2006 "Moviemaker Magazine" feature.