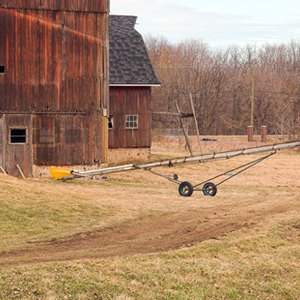 The U.S. Department of Agriculture (USDA) sponsors programs for rural home loans through its Rural Development arm. The guaranteed and direct loan programs provide funding for low-income individuals to purchase homes in rural areas.
Property Requirements
A home must first qualify based on its location for the Housing and Community Facilities Loan Program (HCFP). The exact location of the property in its designated state or county will determine eligibility. To find out if the home you desire qualifies, check its eligibility directly with the USDA (see Resources). You must be purchasing a single family, multi-family or business property in order to qualify, and it cannot be a second home or investment property.
Income Qualifications
These loans are only available to low-income households or individuals. Guaranteed loans, also called Section 502 loans, are actually provided through a private lender and insured by the USDA. For very low-income home buyers, the Direct Loan program provides small amounts of direct financing. Eligibility is based partly on your area. To determine if you qualify, use the USDA's website (see Resources).
Credit Qualifications
While the USDA may be forgiving on its income requirements, all borrowers must be found creditworthy by the USDA prior to receiving financial assistance. This typically means the borrower has no previous defaults on government loans, no active late payments and no bankruptcies or defaults within the last two years. Borrowers who are not creditworthy will not qualify even if they meet other areas of requirements.
References
Writer Bio
Based in Los Angeles, California, Bethany Eanes began her career in 2006. She specializes in legal, financial, and fitness writing, with publications on DUIAttorney.com and in local papers like "The Daily Breeze." Eanes earned a Bachelor of Science in history with focuses in humanities ad writing from Washington University.