What Are the Qualifications for Rent-to-Own Housing?
by Shala Munroe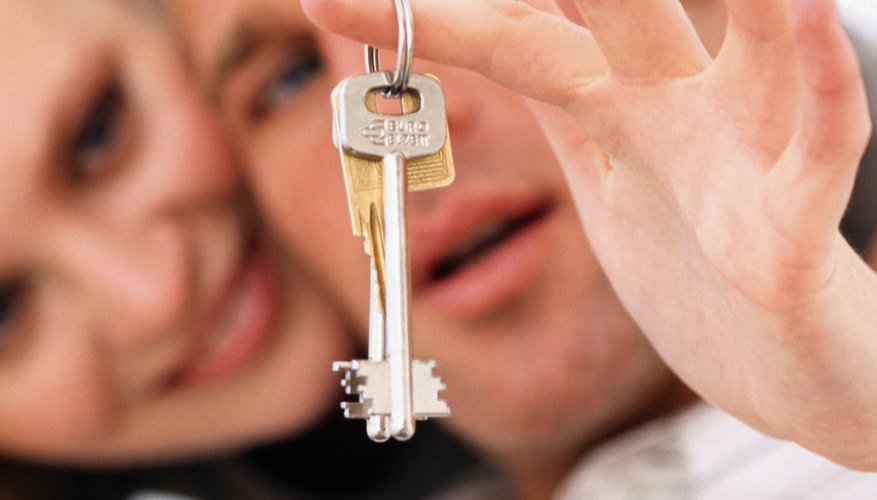 Renting to own can help you as a buyer by giving you more time to clear up credit issues and save up the down payment necessary for a mortgage. In many cases, your monthly rental payments will count toward your down payment when the time come. However, not everyone qualifies to enter into a rent-to-own agreement. The seller must determine whether he thinks you'll be able to qualify for a mortgage when the rent-to-own contract expires to make sure he can sell you the house when the time comes.
Income
Proving your income is a key component to renting to own a home. The seller is looking for two main factors: your ability to pay the current rent amount each month and your income stability, which many lenders require to approve you for a home loan. Be prepared to show several months' worth of pay stubs or at least two years of tax returns if you're self-employed.
Credit Score
The seller might not need a certain credit score to sign a rent-to-own contract with you, but he's likely to pull your credit to see if your score is high enough that you could conceivably get a loan when the rental contract expires. For example, most lenders have a minimum required credit score, such as the 580 score required to get an FHA loan at the time of publication. If your credit score is below 400, it's unlikely you can rebuild your credit to a 580 or higher in one or two years, although it might be possible in a five-year rent-to-own contract. The seller might not want to rent to you in such a circumstance. However, if your score is 600, renting to own might still benefit you by giving you time to raise that number and qualify for a lower interest rate.
Citizenship
Mortgage lenders typically require some sort of proof of citizenship or legal residency, although a state-issued driver's license is usually sufficient. Don't be surprised if your landlord-to-be asks to make a copy of your driver's license. This offers him some security that you'll be able to qualify for a loan and buy the home when the rental portion of the contract expires.
Age
Most states require you to be at least 18 years old to enter into legal contracts. Also, there could be age requirements if the house is located in a senior, or active adult, community. These communities often require residents to be 55 or older with no children living at home. In such a case, the seller can't promise to sell you the home if you don't meet the community's age requirements.
Photo Credits
Goodshoot/Goodshoot/Getty Images