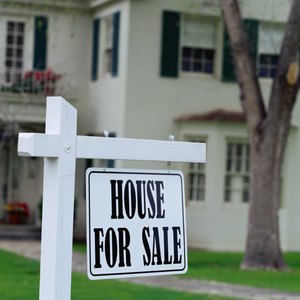 •••
Steve Mason/Photodisc/Getty Images
A short sale is a home listed for a price consistent with the market, which is less than what the seller owes on a mortgage. Buying a short sale home is different from buying a foreclosure, in which the bank has already seized the property and has it on the market. When you buy a short sale, you can get a good deal. While the price reflects the market, the seller and the lender are anxious to find a buyer. In exchange for that good price you must be patient and willing to accept the property as-is.
Pro: Pricing
Short sale properties will be more competitively priced than other homes on the market because the seller and the lender are trying to get the deal closed before a foreclosure becomes inevitable. While you cannot completely lowball your offer without the risk it will be rejected, any reasonable offer will likely be considered with a short sale. Buying a short sale is especially favorable to you if you have your financing in order and you're ready with a down payment. When you are pre-approved for a mortgage, you will know exactly how much you can spend and your offer on a short sale will be more favorable.
Pro: Experts
Real estate agents who specialize in short sales can help you identify properties and help you navigate the process. They can also compare other properties on the market to the short sales you are considering, to help you make a fair offer. Lenders such as Bank of America can refer you to agents who work with them to close short sales regularly. If you don't have an agent yet and you know you want to focus on finding a short sale property to purchase, ask your mortgage company to make a few recommendations.
Con: Condition
As with any home, you will want to get a complete inspection done before you sign on the dotted mortgage line and close the deal. The difference with a short sale is that you are largely getting the house in the condition you find it. You will have very little room to negotiate for a new roof or updated flooring. The lender will already be losing money on the sale because of what the seller owes, so you will be unable to get repairs done or ask for repair credits.
Con: Time
Short sales are notorious for taking several months to close. According to RealtorMag, you will wait about two months for a lender to approve a short sale offer when only one mortgage is on the house. If more than one mortgage exists, you could be waiting four months or more for an approval. The seller accepting your offer is only the beginning. A lender might make a counter offer or reject your offer outright.
References
Writer Bio
Cari Oleskewicz is a writer and blogger who has contributed to online and print publications including "The Washington Post," "Italian Cooking and Living," "Sasee Magazine" and Pork and Gin. She is based in Tampa, Florida and holds a Bachelor of Arts in communications and journalism from Marist College.