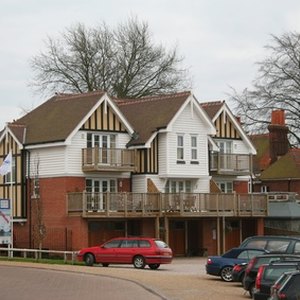 •••
property image by Christopher Hall from Fotolia.com
Property preservation refers to the process of making a property ready for sale or rent and maintaining the ready state of the property. Property managers frequently practice property preservation in apartment complexes, but property preservation also applies to homes conveyed under the Housing and Urban Development (HUD) program. A property preservation checklist ensures that nothing has been missed during the preservation process.
Clear Title
Verify you have a clear title to the property. The lack of a title creates legal problems in modifying a property in any way. It also makes it impossible to sell or rent the property legally.
Utilities, Occupancy and Security
A person or company that holds a clear title to a property cannot sell or rent the property if it is already occupied. Get the property to vacant status, with utilities transferred into the mortgagee's name. Eviction proceedings may be necessary accomplish this in some cases. Secure the vacant property to prevent unauthorized access, theft and damage; this includes outbuildings and structures like spas and hot tubs.
Debris, Hazards and Damage
Remove all debris from the exterior and interior of the property. This includes any personal belongings left behind from previous tenants. Clear all health hazards from the interior and exterior of the property such as leaning trees, cracked, rusted railings or fences, mold, asbestos, rickety stairways or poor electrical wiring. Make repairs as necessary---according to the PropertyPreservationTraining and Safeguard Properties websites, properties must be "free from any damage, other than that due to mortgagor neglect/unfinished renovations, except for fire, water, freeze, flood, earth-quake, tornado, hurricane, boiler explosion, vandalism, and roof damages."
Weatherization and Lawn
Weatherize the property. This may include air conditioner covering/transfer, roof repair, caulking, adding insulation, installing energy-efficient windows or adding a new heating/cooling system. Mow the lawn at least 2 weeks prior to conveyance if conveyance is done during a season that permits grass growth.
Miscellaneous
Ensure the sump pump works, if the property has one. Verify the property has no citations or violations on record. Check that all fixtures are secure and operational, including the garbage disposal. Create a list of everyone with an authorized key if you do not have one as well as a maintenance checklist specific to the property and a list of persons involved in the property with contact information.
References
Writer Bio
Wanda Thibodeaux is a freelance writer and editor based in Eagan, Minn. She has been published in both print and Web publications and has written on everything from fly fishing to parenting. She currently works through her business website, Takingdictation.com, which functions globally and welcomes new clients.