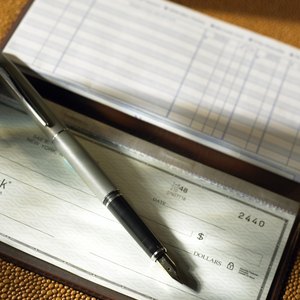 •••
Creatas/Creatas/Getty Images
It's standard procedure for a mortgage lender to request verification that you have paid your rent when you apply for a loan. Regardless of whether you sign a rental agreement, home loan programs such as the U.S. Department of Agriculture Rural Development's Guaranteed Rural Housing Program require proof of paying rent if you have a rental history. A lender typically wants to see verification of your most recent 12 months of rent payments.
Use Your Existing Proof
Gather together your cancelled checks or money order receipts. Written rent receipts are usually acceptable as long as they include the date, amount of rent you paid and the name and signature of the person receiving your rent. If you don't have a rental agreement, you can use these documents to show your history as a renter. Cancelled checks should note in the memo section that the payments went to rent.
Ask the Landlord for Proof
Ask your landlord to complete and sign a request for verification-of-rent form from the lender. In some cases, landlords write their own references. A verification-of- rent form or reference letter typically includes the address of the rental property as well as the landlord's name and contact information. A lender will want to know how much you paid in rent each month, how long you rented and whether you paid your rent in full and on time.
Check on Your Request
Follow up with your present and previous landlords to assure that the lender promptly receives the information it requests. A lender may go back two years when contacting landlords from whom you have rented. If a landlord indicates that you missed paying your rent on time and you have a low credit score besides, it could hurt your chances of getting approved for a loan. The National Home Buyer's Alliance reports that a lender will likely deny you a mortgage loan if you've paid your rent 30 days late more than three times in the past 12 months.
Obtain Letters of Reference
Ask a family member or friend to whom you pay rent to write a letter of reference. Explain that the letter should include the address where you rent in addition to stating the amount of the rent you pay, how long you've been renting and whether you always pay on time. Get the letter notarized so that a third-party witnesses the individual's signature.
References
Writer Bio
Amber Keefer has more than 25 years of experience working in the fields of human services and health care administration. Writing professionally since 1997, she has written articles covering business and finance, health, fitness, parenting and senior living issues for both print and online publications. Keefer holds a B.A. from Bloomsburg University of Pennsylvania and an M.B.A. in health care management from Baker College.