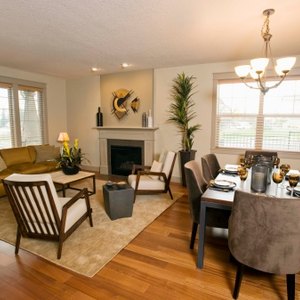 •••
Jupiterimages/Comstock/Getty Images
Families living on a low income in Springfield, Missouri do not have to struggle to pay the rent or face an eviction. Several programs offer grants and long-term assistance to low income residents. The Housing Authority Springfield offers two different rental assistance programs on a long-term basis. Residents can also seek grants for emergencies through charitable programs.
Income Based Assistance
The Section 8 program allows renters to live in any apartment or home of their choosing at a discounted rate. The Housing Authority Springfield reports that Section 8 recipients pay 30 percent of their income towards rent and utilities, and the Housing Authority covers the remainder. To qualify for Section 8 a family must fall into a set income level. The family must also find a rental property that qualifies for the Section 8 program.
State Run Housing
The Housing Authority manages public housing facilities for Springfield residents living with a low income. Public housing complexes offer management and maintenance a renter would find at any private apartment complex. The rental units meet the Housing Authority's standards for safety and cleanliness. To qualify for public housing, a family's gross annual income must fall below guidelines. For example, the Housing Authority Springfield reports that as of 2010 a four-person household can earn up to $42,950.00 and still qualify.
Charitable Grants
The Council of Churches of the Ozarks operates the One Door program. Under One Door, low income residents facing a hardship can apply for a grant to cover the cost of their rent. Applicants must meet with a caseworker to determine their need. The Salvation Army Springfield, Missouri Corps also offers rental assistance grants. Grant amounts for both charities vary based on individual need and available funding.
Applying
Residents can apply in person for Section 8 or public housing by visiting the Housing Authority Springfield office. The Housing Authority remains open during normal business hours Monday through Friday. Residents can apply for a grant through One Door by visiting or calling the Churches of the Ozarks office during normal business hours from Monday through Friday. Applicants can apply for a grant through the Salvation Army by visiting the local community center.
References
Writer Bio
Amelia Jenkins has more than eight years of professional writing experience, covering financial, environmental and travel topics. Her work has appeared on MSN and various other websites and her articles have topped the best-of list for sites like Bankrate and Kipplinger. Jenkins studied English at Tarrant County College.