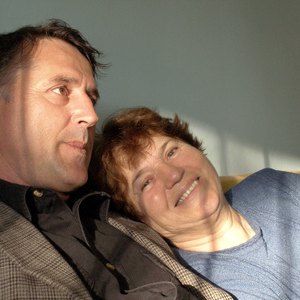 •••
retirement worries image by Jale Evsen Duran from Fotolia.com
If you are thinking of retiring from the military, consider the expenses awaiting you in retirement. First, your retirement payments are taxable, which means you will have to pay federal income taxes on them. Also, your pension may not be enough to sustain you comfortably during retirement.
In addition, you need to be able to access other benefits for veterans. Therefore, the top military-friendly cities are those that offer these things, thus allowing you to reduce your expenses and enjoy your retirement comfortably.
Best Places for Veterans to Retire: Veteran Benefits
Generally, VA disability payments tend to be tax-free. So, regardless of where you live in the country, you will get these payments without issues if you get a service-related disability.
Most VA benefits are nontaxable too. These benefits cover burials, education, training and rehabilitation, home loans and healthcare, among others. However, access to VA facilities, such as VA hospitals, is not similar across the country. But some states go the extra mile to provide their veterans with additional benefits to show gratitude for their service.
Hawaii
Montana
Alaska
Nebraska
Maine
New Hampshire
Wyoming
West Virginia
North Dakota
South Dakota
Best Places for Military to Retire: Income Taxes
Your military pay will be subject to federal income taxes. However, the overall taxes you pay will largely depend on the state you retire to. For that reason, you may want to spend your retirement in states that do not have income taxes. Alternatively, you can choose to settle in states that specifically do not tax retirement income, such as military pensions.
Wyoming
Washington
Texas
New Hampshire
South Dakota
Florida
Alaska
Tennessee
Nevada
Arizona
Nebraska (effective 2022)
Alabama
Illinois
Kansas
Arkansas
Hawaii
Connecticut
Iowa
Maine
Louisiana
Mississippi
Missouri
Michigan
Massachusetts
Minnesota
Utah
New Jersey
Ohio
New York
North Dakota
Wisconsin
Pennsylvania
West Virginia
Military Friendly Cities: Cost Of Living
The third important issue to consider is the cost of living for military veterans. That refers to the standard prices you would need to pay for everyday items that make your life comfortable. Some of the factors affecting the cost of living include housing, taxes, healthcare, utilities, transportation and food.
In the end, you may want to find an affordable place to stay. And in terms of affordability, the following cities are worth exploring:
Lynchburg, Virginia
Springfield, Missouri
Conway, Arkansas
Jonesboro, Arkansas
Jackson, Tennessee
McAllen, Texas
Kalamazoo, Michigan
Joplin, Missouri
Memphis, Tennessee
Anniston, Alabama
Military Retirement in Puerto Rico
Puerto Rico is an unincorporated U.S. territory rather than a state. Nonetheless, its sunny climate and beautiful beaches make it an attractive location for those looking to retire. If you become a resident of the territory, you could avoid paying federal income taxes on capital gains, interest and investment earnings.
In addition, veterans who are legal residents of Puerto Rico are not required to pay federal income taxes on military compensation. However, you will be taxed based on where you served. So, if you served in a state with no state income taxes, you will likely keep most of your money.
On the other hand, if you served in states with income taxes, you will lose out. That said, you have access to several tax reduction benefits amounting to thousands of dollars.
It's also worth noting that Puerto Rico is more affordable compared to the rest of the U.S. For about ​$2,000 per month​, you can retire comfortably in the area.
Final Thoughts on Retirement Destinations
Puerto Rico may be the first place that comes to mind when you consider retirement. But it may not be the best location available for retired military veterans because it does not fully exempt your military retirement income from taxation.
However, you have many other options that include affordable cities in states that provide many veteran benefits and exemptions from state income taxes. Also, consider whether the area you prefer has veterans' retirement communities you can be part of. Therefore, explore your options and choose what works best for your financial and social needs.
References
Writer Bio
I hold a BS in Computer Science and have been a freelance writer since 2011. When I am not writing, I enjoy reading, watching cooking and lifestyle shows, and fantasizing about world travels.