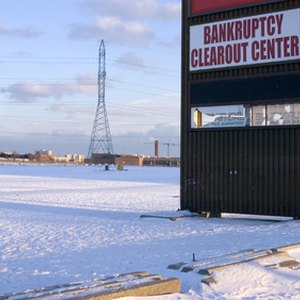 Hiring a bankruptcy attorney can be costly. If you are filing a personal bankruptcy, chances are you cannot afford a high-priced attorney on top of all your other debts. The good news for Midwesterners is that there are numerous places in Illinois that help low-income people file for bankruptcy. If you are eligible, you may be able to obtain the services of volunteer attorneys and law students who offer low-cost or pro-bono legal services through charitable organizations.
Bankruptcy Help Desk
You won't need an appointment to acquire bankruptcy assistance at the Illinois Bankruptcy Help Desk, but if you have any language barriers, you'll need to bring an interpreter because the spoken language is English. The help desk is staffed by professional bankruptcy attorneys who are available during office hours to help you. They will not represent you in your case, but they will provide assistance in locating, completing and filing necessary forms and documents to prepare you to represent yourself. You can also be directed to low-cost or free legal service centers to help you complete the process.
Bankruptcy Help Desk Dirksen Federal Courthouse 219 S. Dearborn Street Room 622 Chicago, Illinois 312-435-6032 illinoislegalaid.org
Legal Assistance Foundation of Metropolitan Chicago
The Legal Assistance Foundation of Metropolitan Chicago helps low-income Illinois residents with a number of services including debt issues involving automobile repossession, creditor harassment, medical debt, identity theft, wage garnishments and bankruptcy. The organization is funded by government federal grants and private contributions and provides high-quality legal services to individuals in disadvantaged communities. The foundation is managed and supervised by nearly two dozen attorneys and staffed by law students who volunteer their time.
Legal Assistance Foundation of Metropolitan Chicago 111 W. Jackson Blvd. 3rd Floor Chicago, IL 60604 312-341-1070 lafchicago.org
Chicago Volunteer Legal Services
Chicago Volunteer Legal Services (CVLS) is an organization that has been providing efficient, comprehensive and low-cost civil legal aid to Chicago citizens for over 45 years. The first pro-bono legal aid service in the Chicago area is staffed by over 3,000 volunteer lawyers who assist and represent low-income client who are faced with civil legal issues. For a a flat $96-per-case fee, poverty-stricken clients can obtain professional legal representation when filing bankruptcy.
Chicago Volunteer Legal Services 100 North LaSalle Street Suite 900 Chicago, IL 60602 312-332-1624 cvls.org
Chicago Legal Clinic
The Chicago Legal Clinic is a nonprofit organization staffed by dozens of attorneys and law students. The foundation offers many legal assistance programs that focus on financial issues such as debt elimination and bankruptcy, as well as number of other basic civil and domestic legal problems. Low-income clients that are eligible for the programs pay for services according to a sliding scale based on your repayment ability. The Chicago Legal Clinic has 6 locations throughout the Chicago area.
Chicago Legal Clinic, Inc. 2938 E. 91st Street Chicago, IL 60617 773-731-1762 clclaw.org
References
Writer Bio
Michelle Renee is a professional trainer and quality assurance consultant in the career, education and customer service industries, with two decades of experience in food/beverage and event coordinating management. Renee has been published by Lumino and Career Flight as well as various food, education and business publications.