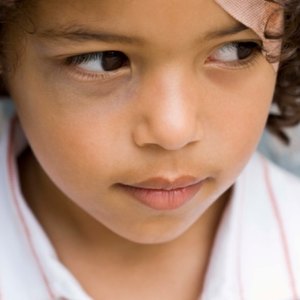 •••
Jupiterimages/BananaStock/Getty Images
As of September 2010, personal injury protection, or PIP auto insurance, is required in 16 states, according to the website Insure. The mandatory PIP requirement amount will vary by state, but most policies will minimally cover the policyholder's medical bills, unpaid wages and rehabilitation costs after a vehicular accident, regardless of fault.
The PIP States
In the U.S., the sixteen states that require PIP coverage include Arkansas, Delaware, Florida, Hawaii, Kansas, Kentucky, Maryland, Massachusetts, Michigan, Minnesota, New Jersey, New York, North Dakota, Oregon, Pennsylvania and Utah. In addition, Maine drivers must purchase a minimum of $1,000 in medical payment coverage, which is an alternate form of PIP. In Maryland, a policyholder can refuse PIP, but must purchase coverage for all passengers in his vehicle.
States with Single Limits Per Accident
In Florida, Kentucky, Hawaii and Michigan, drivers must meet a minimum PIP coverage requirement of $10,000 per accident. Maryland drivers are responsible for a minimum of $2,500 per accident in PIP, while Utah requires $3,000, Massachusetts requires $8,000, and New Jersey $15,000 per accident. New York drivers are required to purchase the state's basic no-fault PIP policy, which includes $50,000 per accident. In Pennsylvania, the minimum per-accident PIP limit is $5,000, and is called medical benefit coverage.
States with Single Limits Per Person
In North Dakota, the PIP limit is 30,000 per person, while Oregonians must purchase $15,000, per person in PIP. Minnesota's PIP requirement is $40,000 per person, which breaks down to $20,000 in hospital and medical expenses, and $20,000 for lost wages and other non-medical related coverage.
Multiple and No-Limit States
Delaware requires a 15/30 PIP plan, which includes $15,000 per person and $30,000 per accident. In Kansas, the limit is $4,500 per person for medical bills, $2,000 for funeral and $4,500 for rehabilitation expenses, as well as $900 per month in lost wages for one year, and $25 per day in live-in help. While PIP is required in Arkansas, the state does not have a minimum limit amount. Instead, Arkansas insurance agencies can set the minimal amount or PIP and uninsured motorist protection, which must be purchased alongside the state's personal injury liability and property damage liability requirement.
References
Writer Bio
Leah Waldron is the head of Traveler Services at First Abroad, a gap year travel company based in Boston and London. As a travel, research and LGBT news writer, Waldron has publication credit on magazines and newspapers including "Curve Magazine," "USA Today," "The Sun Sentinel" and the "The Houston Chronicle." Waldron has a bachelor's and master's degree in creative writing from Florida State University.