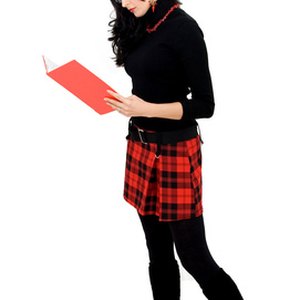 Spouses of disabled individuals receive no special treatment through the Pell Grant program or the Federal Application for Federal Student Aid (FAFSA), which is the form students use to apply for the Pell Grant. However, a student from a household of two people with one receiving Supplemental Security Income (SSI) is likely eligible for a Pell Grant.
Pell Grant Program
The Pell Grant program began in the 1970s to help low-income students pay for college. Over the years, the program has expanded to include 5,400 schools, and now also pays for study toward associate's degrees at community colleges and for some trade school and training programs.
Pell Grants
Disability has no bearing on anyone's eligibility for a Pell Grant and students must meet all of the eligibility requirements. Applicants must demonstrate financial need, have a high school diploma or equivalent, have been accepted to an accredited program, be a U.S. citizen or permanent resident, and not be in default on any federal loan or have a drug conviction.
FAFSA
Your spouse's disability will make a difference in your financial need as reported on your FAFSA. The FAFSA asks for personal information as well as your tax information, your income and your household information, and financial aid officers figure your financial need and corresponding Pell Grant amount from that information. Since you are married, you should report your and your spouse's income (excluding SSI) and assets, but not any parents' income. Check "Yes" on question 96, which asks if anyone in your household received SSI within the last two years. Enrollment in any government assistance program generally indicates that your household meets the financial need guidelines.
Financial Aid Advisors
Once you fill out and submit the FAFSA, the information goes to the financial aid offices of the schools you indicated in question 102. The financial aid office can adjust your award, depending on local costs, the aid available from the school and your family's situation. Call the financial aid office and discuss the extra costs associated with your spouse's disability to see if you qualify for more aid (money spent on health care is money that cannot be spent on your tuition and hence increases your financial need).
References
Writer Bio
Calla Hummel is a doctoral student studying contraband in international political economy. She supplements her student stipend by writing about personal finance and working as a consultant, as well as hoping that her investments will pan out.