What Is the Non-Custodial Tax Credit?
by David Carnes ; Updated April 19, 2017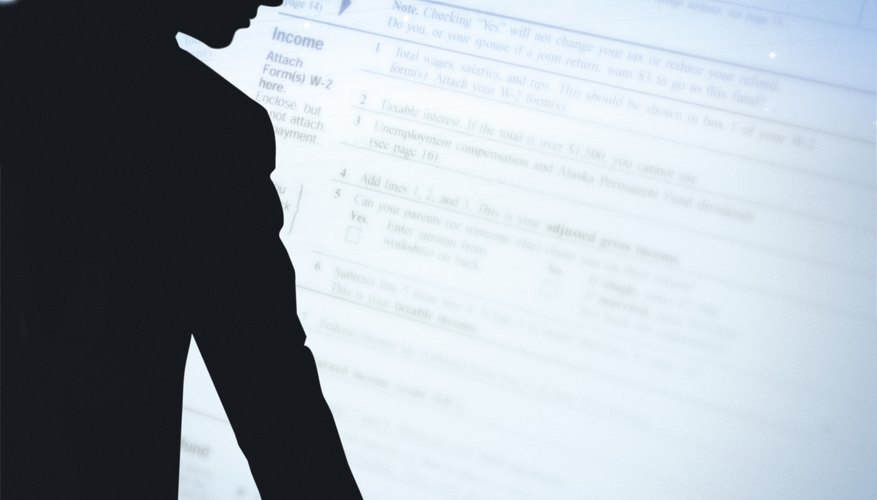 The Internal Revenue Service offers several tax breaks for parents with dependent children. Your options narrow, however, if you divorce or legally separate and are not awarded custody of your child. Under certain circumstances, however, you may claim tax breaks even as a non-custodial parent. Some of these tax breaks require the consent of the custodial parent.
The Dependency Exemption
To qualify for child-related tax credits, you must be entitled to claim your child as a dependent on your Form 1040 tax return. The dependency exemption is $3,650 (as of 2011). If you and your spouse are divorced or legally separated, both of you cannot claim the exemption. Normally, only the custodial parent is entitled to the exemption, even if the non-custodial parent provides for more than half of the child's financial support. Two exceptions apply, however. The custodial parent may waive the dependency exemption in favor of the non-custodial parent in a divorce or legal separation agreement, or by filing Form 8332 with the IRS.
The Child Tax Credit
The Child Tax Credit allows you to deduct up to $1,000 from your tax bill for providing support to a qualifying child. The child must not have provided more than half of his own support. He must be 16 or younger and must be a citizen, national or lawful permanent resident of the U.S. Other requirements can be waived in a divorce or separation agreement or by Form 8332. The credit is phased out for taxpayers with modified adjusted gross incomes of more than $75,000.
Education Credits
Two education expense tax credits are available if you pay post-secondary or vocational educational expenses for your child, as long as you are entitled to claim the dependency exemption for that child. The Lifetime Learning Credit allows you to deduct 20 percent of your expenses for tuition, fees and related expenses from your tax bill, up to a maximum of $2,000 per year. This credit is gradually phased out for taxpayers with modified adjusted gross incomes of over $80,000 per year. The American Opportunity Credit allows you to deduct up to $2,500 in expenses for college tuition, fees and books from your tax bill, as long as your child is enrolled at least half-time. There is no income limit for this credit. You cannot use both credits for the same child during the same tax year.
Medical Expenses
You may deduct medical expenses for your child from your taxable income even if you are divorced or separated, and even if you can't claim your child as a dependent on your tax return. You may deduct amounts you paid yourself, and your spouse may deduct any amounts he provided.
Photo Credits
Comstock/Comstock/Getty Images