How to Negotiate a Loan Settlement
by Laura Agadoni ; Updated July 27, 2017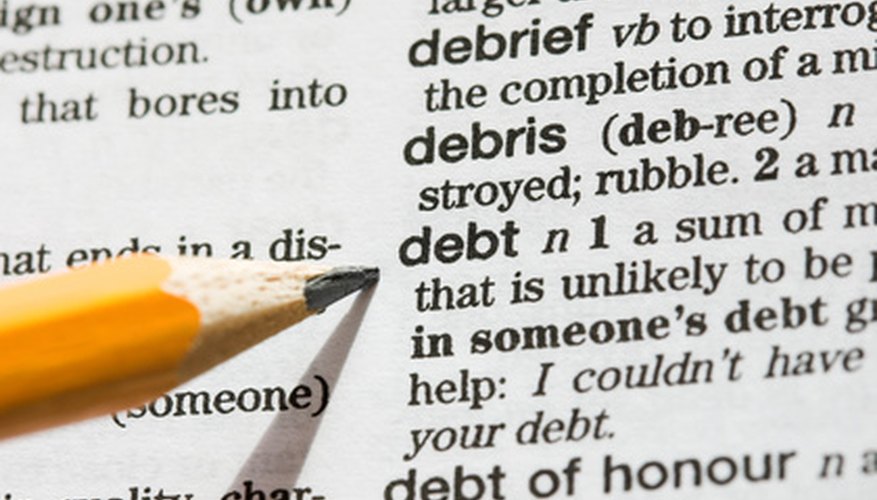 Many people face a financial crisis at some point in their lives. Even though it might seem overwhelming, you can take steps to overcome your difficulties. Negotiating a settlement, where you pay a percentage of what you owe to settle the debt, is one option. Know that debt negotiation can be risky and have a long-term, negative effect on your credit report. However, if this is the route you choose, you can be successful if you approach the settlement process properly.
Step 1
Figure how much you can afford to pay to settle the debt. It is best if the amount is at least 50 percent of what you owe, either as one lump sum or in payments.
Step 2
Write your income and all of your expenses. Include mortgage or rent, utilities, food and other debts.
Step 3
Subtract your expenses from your income. Using that figure, determine a realistic amount you can offer to pay the loan company.
Step 4
Contact your creditor in writing through registered mail. Explain your situation and the plan that you propose. Include how much you owe and how much you make to demonstrate why you cannot pay your debt in full, and that you can pay a partial amount.
Step 5
Keep a copy of any acceptance or rejection letters received from your creditors.
Step 6
Send in the amount agreed upon as soon as the creditor accepts your offer with a signed agreement.
Step 7
Request a "paid in full" statement from your creditor when you have met the agreed-upon settlement terms.
Tips
You can use a debt negotiation firm to try to settle your loan for you. If you have more than one creditor that you intend to negotiate with, tell all your creditors that you are sending this same offer to other creditors and that the first ones to accept your offer will be the first to be paid. If you receive a rejection to your settlement offer, send a better offer as soon as you can afford to.
Warnings
Before you work with a debt negotiation firm, check out the firm with your state attorney general or local consumer protection agency. Do not start paying the settlement amount until you have signed paperwork from your creditor.
Photo Credits
debt defined image by Christopher Walker from Fotolia.com