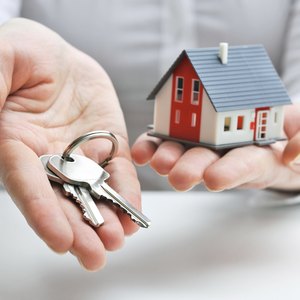 •••
Alexander Raths/iStock/Getty Images
Purchase contracts, or offers, on property go back and forth frequently until the seller and buyer agree on all the terms. Time constraints, emotions and reality often get blurred when a contract is hanging out there but not finalized. It takes signatures from both the seller and the buyer for an agreement to be reached, but negotiations and how they're conducted can spell the end of a deal. Negotiate with strength and common sense when submitting a counteroffer.
Let your real estate agent or lawyer be your negotiator, putting a layer of defense between yourself and the opposite party. Ask your agent to discover the opposition's weak point -- move in or out date, items left in or excluded from the sale, the impetus for the sale and its urgency or lack of as the purchase contract moves into the counteroffer stage. Look for an agent who has a strong selling or buying record, reflecting effective negotiations.
Support your negotiations with data when you're faced with a counteroffer. Keep your price in line with current market values that you've researched for the past six months, but understand the temper of the existing market, whether it's increasing or decreasing. Compare like-for-like: short sales, foreclosures and fair market sales, as each has a different market value. Base your counteroffer on reality, not emotion.
Understand the other side of the negotiation, especially if you're trying to sell or buy a fair market property, as owners are emotionally attached to their homes and all upgrades, while buyers may not care about them. Stay positive in your attitude toward the home and don't insult the owner or the buyer. Counteroffer a price differential in sums that show your seriousness, or lack of willingness to compromise.
Show the opposite party that you're willing to negotiate by opening the door, even if the offer is far from your desired price. Change your asking price slightly or soften your counteroffer by giving something back. Agree to extend the closing date to accommodate a seller's moving plans, offer to leave behind appliances that may appeal to a buyer if you're holding to a specific price, offer a home warranty, increase your deposit amount to show seriousness if you're a buyer or ask to keep your home on the market until the buyer's financing contingency is met.
Don't agree to split the difference on your counteroffer at the start of negotiations. Wait until the difference is minimal and let the opposite party leave the negotiation believing he's made a good deal. Remove contingencies to sweeten the deal. Keep the home inspection contingency but don't ask the seller to make repairs, for example.
Treat the counteroffer negotiations logically and with a business frame of mind, as a strong desire to win may cost you the prize.
Once a contract is in counteroffer, the original contract is replaced with the counter contract, and all dates and contingency time frames must be adjusted.
References
Writer Bio
Jann Seal is published in magazines throughout the country and is noted for her design and decor articles and celebrity *in-home* interviews. An English degree from the University of Maryland and extensive travels and relocations to other countries have added to her decorating insight.