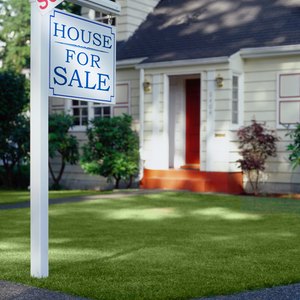 •••
Ryan McVay/Photodisc/Getty Images
Fannie Mae's HomePath program provides financing for buyers of Fannie Mae owned homes. This program offers more flexibility than traditional mortgage programs, as Fannie Mae acts as the lender as well as the seller of HomePath properties. Lending requirements vary according to whether a property is purchased as a primary residence, as a second home, or as an investment. Fannie Mae provides attractive financing terms for buyers of its HomePath properties.
What Are the Fannie Mae Homepath Qualifications?
Traditional mortgage loans typically require a down payment of 20 percent of a home's appraised value, or mortgage insurance is required. Mortgage insurance protects lenders against losses caused by defaulted mortgages. Homebuyers pay for mortgage insurance as an amount added to their monthly mortgage payments. Fannie Mae waives mortgage insurance requirements for HomePath homebuyers and permits buyers to make a minimum down payment of 3 percent of a home's value. Sources of buyer down payments can include a cash gift, or a loan or grant from a nonprofit government entity, such as a state housing finance agency. This provides buyers of HomePath with a convenient and affordable source of financing for their purchase.
Appraisal Waiver Reduces Buyer Costs
Mortgage lenders generally require an appraisal for establishing the value of any home they're financing. Fannie Mae does not require homebuyers to pay for an appraisal for HomePath homes. Waiving the appraisal requirement saves buyers several hundred dollars in up-front costs. Buyers may wish to arrange for their own appraisal of a HomePath home, as these homes are typically sold in as-is condition, with no warranty for a home's condition or any repairs that Fannie Mae has made.
How To Get a HomePath Property Loan
Fannie Mae offers financing for HomePath properties through its network of approved mortgage lenders. In general, Fannie Mae requires a minimum FICO credit score of 620 to qualify for its mortgage loans, but the qualifying requirements may vary according to down payment amount and individual home buyer circumstances. Consult Fannie Mae-approved mortgage lenders to pre-qualify for a HomePath mortgage loan. This will help with establishing a price range of available homes, and can help with expediting your purchase of a home through the program.
Fannie Mae Homes: Things to Know
Fannie Mae purchases mortgage loans from mortgage lenders. Homes that are foreclosed or deeded to Fannie Mae in lieu of foreclosure become "real-estate owned" inventory, commonly referred to as REO. Fannie Mae seeks to reduce its losses by selling these homes as quickly as possible. It developed the HomePath program to facilitate purchase of its REO homes while offering affordable financing to buyers. HomePath offers mortgages for purchasing and renovating the homes. Buyers may wish to consider hiring an appraiser or home inspector, or purchasing a home warranty in connection with purchasing a HomePath home.