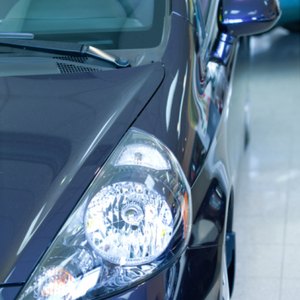 •••
Jupiterimages/Photos.com/Getty Images
It is important for anyone with an auto insurance policy to understand exactly what type of coverage is included for himself, his family members and any other individuals who may drive his vehicle or be covered while driving another vehicle. Auto accidents happen every day, and insurance coverage protects drivers from potential financial, physical or legal problems stemming from an accident.
Named Insured
A named insured is the person, corporation or firm designated on the auto insurance policy as the insured person. An insurance policy may also have an additional named insured. This is any organization or person, aside from the original insured party, who receives coverage under the policy. This could be the lien holder for a financed vehicle or a rental agency when the policy holder rents a car. This protects these parties if a policy holder causes an auto accident, and any of them are named in a subsequent lawsuit.
Liability Insurance
Liability insurance is the basic level of coverage required by law in most states. Liability insurance provides compensation for bodily injury and property damage to other parties in an accident caused by the name insured or others covered under his policy. Liability insurance provides coverage up to certain dollar limits, which vary depending on the amount an individual selects when purchasing the policy. Additionally, the required liability coverage amounts vary from one state to another.
Who is Insured?
In the case of auto liability coverage, the insurance company considers the named insured and any family covered regardless of the vehicle they drive. Any person using the insured's vehicle with permission also receives coverage under the policy. Any other people or organizations sharing liability with the named insured have coverage, and if they borrow a car or trailer normally used by the insured, they have liability coverage under the named insured's policy. Terms and conditions vary by policy, and it is important for the policy holder to become familiar with the details of his specific coverage.
Exclusions
As part of the specific coverage definitions for the named insured, insurance companies usually list certain exclusions. Examples would be a driver who borrows the insured's car without permission, or any property damage or bodily injuries the insured intentionally caused. Any damage to property owned, rented by, used by or being transported by the named insured does not receive coverage. Vehicles other than the covered vehicle do not receive coverage; neither does any vehicle used in prearranged speed contests or races.
References
Writer Bio
Cynthia Gaffney has spent over 20 years in finance with experience in valuation, corporate financial planning, mergers & acquisitions consulting and small business ownership. She has worked as a financial writer for online finance publications since 2011, including eHow Money, The Motley Fool, and Sapling.com. She has also edited for several online finance publications, including The Balance, Opposing Views:Money, Synonym:Money, and Zacks.com. A Southern California native, Cynthia received her Bachelor of Science degree in finance and business economics from USC.