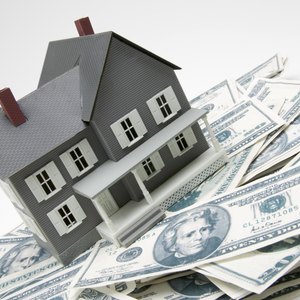 •••
Creatas/Creatas/Getty Images
Leasing a house can be costly due to the up-front fees homeowners often charge tenants in order to minimize their risk. When you sign a lease, your landlord may require advance rent payments and other fees before he hands over the keys to the rental property.
First Month's Rent
Landlords require that you pay the first month's rent when you sign the lease on a house. Although apartment landlords may waive the first month's rent if you sign a lease agreement or during special promotions, homeowner landlords don't normally offer this incentive. If your move-in date is not the first day of the month, your up-front rent may be prorated to reflect the discount for the actual number of days you will be renting the property for that month.
Final Month's Rent
Not all landlords will require you to pay the final month's rent upfront when you sign a lease. The request for the final month's rent is similar to a "good faith" deposit. It shows that you are serious about the lease and that you anticipate spending the full duration of the leased time in the rental property. Should you break the lease or move before the lease term is up, you forfeit that final month's rent.
Damage Deposit
California law states that a damage deposit, also called a security deposit, can be an amount up to two months' rent for an unfurnished rental and up to three months' rent for a furnished rental. According to the California Department of Consumer Affairs, damage deposits can cover unpaid rent, cleaning after move out, damage repairs, and replacement of the owner's personal property that was in the home when the lease was signed. Under certain circumstances, security deposits are fully or partially refundable if the lease terms were fulfilled.
Pet Deposits
Landlords who allow pets can require tenants to pay an additional deposit that is separate from the security deposit. Pet deposits, when combined with security deposits, may not exceed the California legal limits of two months' rent for an unfurnished property or three months' rent for a furnished property. Tenants also have rights pertaining to the manner in which pet deposits are used; they cannot be used for damage that is not the result of a pet.
References
Resources
Writer Bio
Mary Lamphere writes travel, real estate, wellness, health and business content for a variety of online portals. Her work has been featured by a number professional websites since she started writing in 2005. Lamphere holds a Bachelor's degree in business management and is an experienced author, content manager and editor.